Fortnite To Blame For 200 Divorces In UK In 2018
17 September 2018, 09:16
The video game Fortnite has been cited in the divorce papers of 200 couples in Britain in 2018.
The addictive online game is a free-to-play battle royale game that sees users from all over the world play with 99 other players until there's only one left standing.
It's become an online phenomenon, attracting over 125million players.
But research from Divorce Online has found that of the 4,665 divorce petitions received by them this year, 200 of them have cited Fortnite as the reason for their divorce.
Psychotherapist Steve Pope said that the video game had become an "escape from the reality of life".
Speaking to Nick Ferrari on LBC, he said: "Whether it's the husband or the wife who's playing, they become involved in a threesome: Fortnite, the man, and the wife."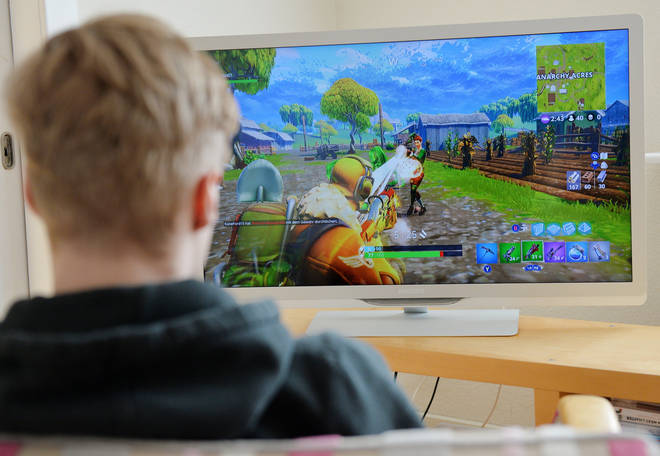 A spokesperson from Divorce Online said: "Addiction to drugs, alcohol and gambling have often been cited as reasons for relationship breakdowns but the dawn of the digital revolution has introduced new addictions.
"These now include online gaming and social media, so it is no surprise to us that more and more people are having relationship problems because of our digital addictions.
"These numbers equate to roughly 5 per cent of the 4,665 petitions we have handled since the beginning of the year and as one of the largest filers of divorce petitions in the UK, is a pretty good indicator."