Girl, 9, Pleads To Chris Grayling: "Don't Let HS2 Destroy My House"
6 September 2018, 07:36 | Updated: 6 September 2018, 14:16
This is the emotional plea from a nine-year-old girl to the Transport Minister: "Please don't let HS2 destroy my house".
Lily Nicholson, from Aston near Sheffield, decided to take action into her own hands when she heard her family home was going to be demolished to make way for the HS2 rail line.
Writing directly to the Transport Secretary, Lily sent a heartfelt letter asking Chris Grayling to "use the good inside him" to save her home which had "special memories" for her.
Ten weeks on and still Mr Grayling hasn't responded. The only letter Lilly has received is from an Under-Secretary, which Nick Ferrari labelled "lamentable".
Lily lives at Nicklewood Farm in Aston with Mum Louise, Dad Howard and three sisters. She sent the three-page handwritten letter explaining her upset at the thought of having to leave her horse Eddie behind as a result of the forced move. She then went on to explain the amount of time and struggle her and her family endured when renovating the property for over three years at the cost of a six-figure sum.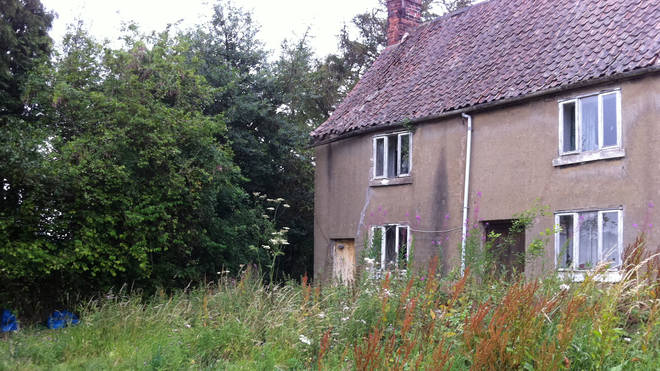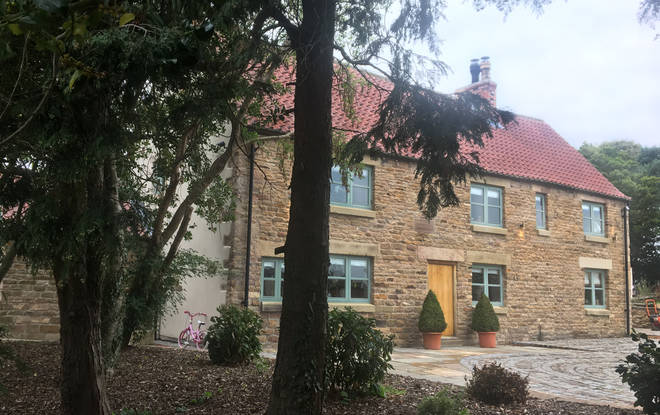 Nick Ferrari was alerted of the story only a few weeks ago, and decided to invite Lilly and her family to the studio for a chat. The video at the top of the page is 9-year-old Lily Nicholson at LBC, reading her letter out loud.
After a month, Lilly finally got me a response, not from Mr Grayling, but from Nusrat Ghani, the Parliamentary Under-Secretary of State.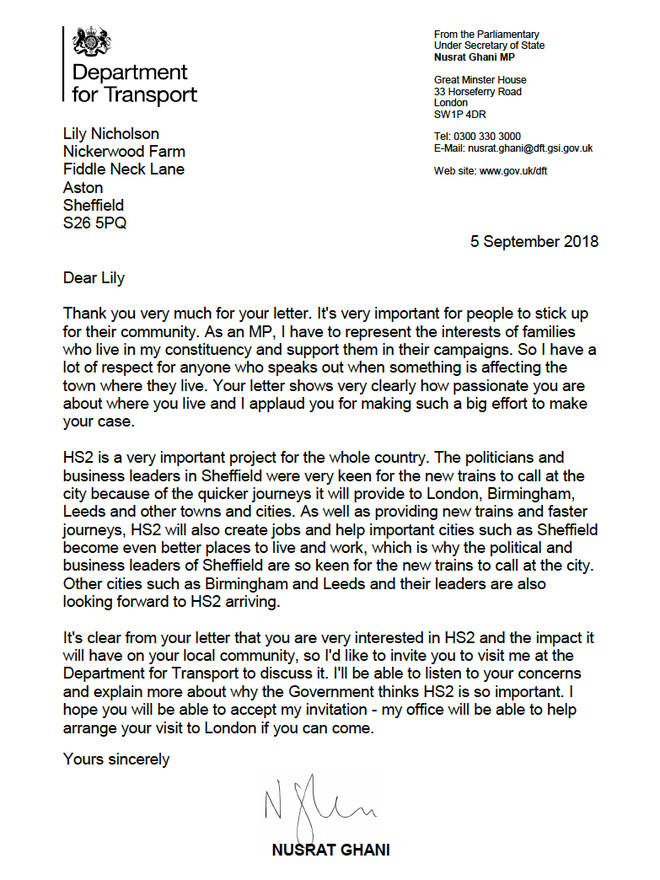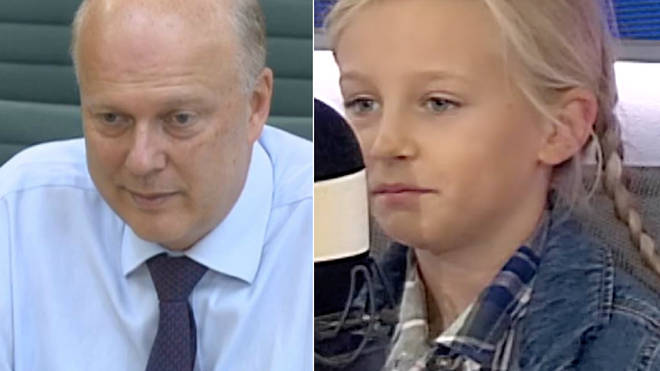 In the letter, Ms Ghani invites Lily to the Department of Transport to discuss her concerns and says she will explain why HS2 is so important for "political and business leaders in Sheffield, Birmingham and Leeds".