Hunted Cop's Withering Take On Police Resources
29 November 2018, 09:45 | Updated: 29 November 2018, 13:18
The expert detective in Channel 4's Hunted told Nick Ferrari that there simply aren't enough police officers to investigate all crimes.
It was revealed today that Britain's biggest police force is dismissing around a third of all crime reports after just one telephone call with the victim.
Burglaries, low-level assaults, criminal damage, theft and affray are all on a list of crimes that can be dismissed without being investigated under a policy introduced secretly by the Metropolitan police last year, according to The Times.
Peter Bleksley, who was a police officer with the Met before chasing down fugitives on the Channel 4 show, said the force is suffering from a lack of resources.
Speaking on LBC, he said: "Welcome to the harsh realities of policing in the 21st century, I'm afraid. It's shocking.
"But of course, the police have been screening various crimes out for a number of years. Now, with less officers than they've had for a long, long time, there just simply isn't enough cops to deal with the workload."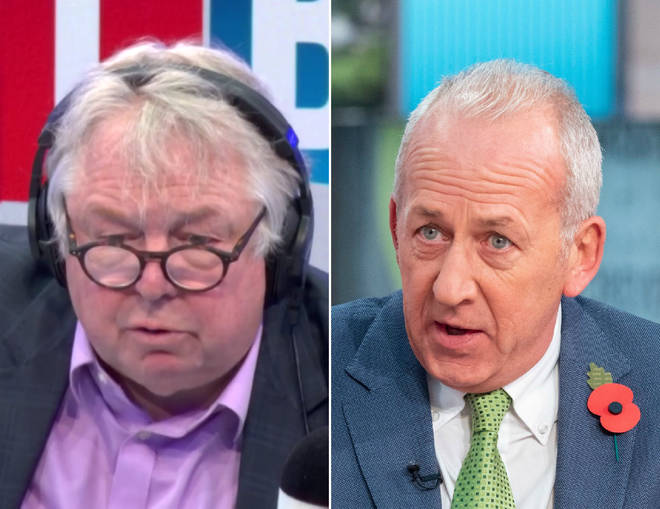 Nick pointed out there seem to be enough officers during the Notting Hill Carnival and a minor altercation on the road, but Mr Bleksley explained: "They are the matters that the police prioritise.
"Responding to 999 calls will always remain a priority I sincerely hope for all of us. My days of policing when every crime was investigated and every victim of crime got a visit from a police officer are a thing of the dim and distant past.
"That's really, really worrying because when they say they won't take it further if there's no CCTV or there's no likelihood of any forensics, many crimes got solved simply because we were able to walk up and down the street doing house-to-house enquiries.
"RIP that kind of policing."