Imam's Powerful Response To The London Terror Attacks
21 September 2017, 10:55
The Imam of one of the biggest mosques in Europe told LBC that Islamist terror attacks hurt the Muslim community as much as everyone else.
The UK has suffered five terror attacks this year, including the fatal attacks in Manchester, Westminster Bridge and London Bridge.
And just six days from the Parsons Green attack, in which a crude bomb failed to properly detonate, Imam Qari Asim said the attacks make him sick to his stomach.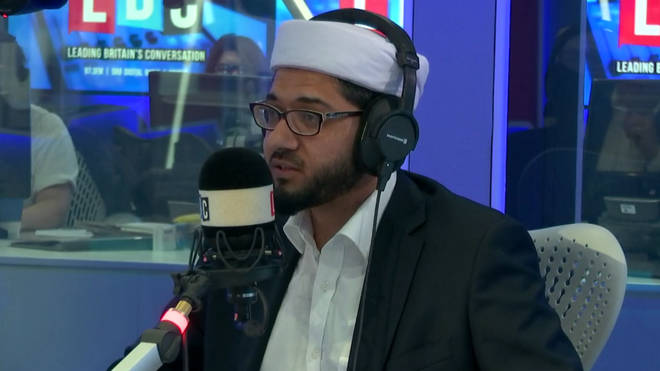 Speaking to Nick Ferrari, he said: "This affects us all in this society. You know, when when a fellow Brit is killed, when a fellow Brit is injured, I'm really sick to my stomach.
Because effectively, we are all in this together and just by standing together, living together, working together, we send out a very strong message to extremists, whether it be the Islamist extremists, or the far-right extremists, that we are united and this is our country and an attack on any single one of fellow Brits is an attack on all of us.