Nick Ferrari's Incredibly Awkward Interview With HS2 Minister
3 December 2018, 08:16 | Updated: 3 December 2018, 08:22
Nick Ferrari asked the Minister in charge of HS2 again and again and again whether the Chairman of the controversial trainline is about to be fired.
HS2 boss Sir Terry Morgan said this weekend that he expects to be sacked in the next two weeks after a series of problems raised doubts about his performance
Nusrat Ghani is the Transport Minister whose brief includes the high-speed rail line from London to Birmingham.
Nick kept asking her if the reports are accurate and the interview became more and more uncomfortable for the Minister.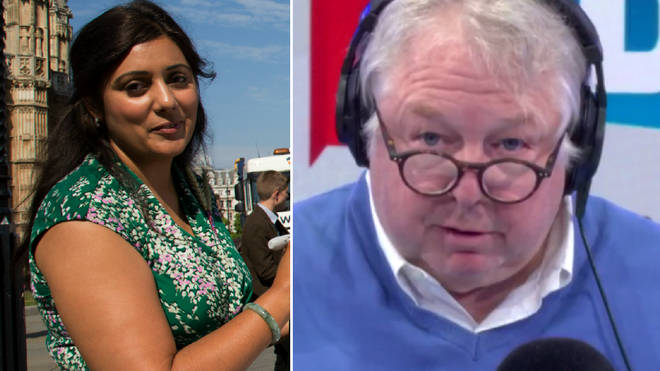 She said: "I am the HS2 Minister, but I don't think it's appropriate that I talk about personnel matters.
"There's a lot of speculation, but there's always speculation in the papers about infrastructure projects, let alone about HS2."
Nick pointed out that it wasn't speculation, seeing Sir Terry had said it himself, but Ms Ghani responded: "You'll have to speak to Sir Terry about that. Sir Terry was across Crossrail and HS2..."
Nick realised that the Minister had said he "was" across them, rather than "is" across them and when he pointed that out, things started getting very tense.
"So he has gone, has he?" Nick asked. "You just said was."
Watch the full interview at the top of the page.