Is Theresa May A 'Bloody Difficult Woman'? Here's Her Response
4 October 2016, 09:46 | Updated: 6 October 2016, 09:40
Kenneth Clarke called Theresa May a "bloody difficult woman". This is her steely response.
- Theresa May: Soldiers Must Know We're On Our Side
The Tory grandee made the unguarded remarks while wearing a microphone before an interview in July.
Nick Ferrari asked her how she reacted to the comments and Mrs May had a smile on her face as she responded.
She said: "Ken and I had our interesting debates in the past and I stand by doing what I believe to be the right thing.
"And if standing up for what you believe to be right is being bloody difficult then so be it."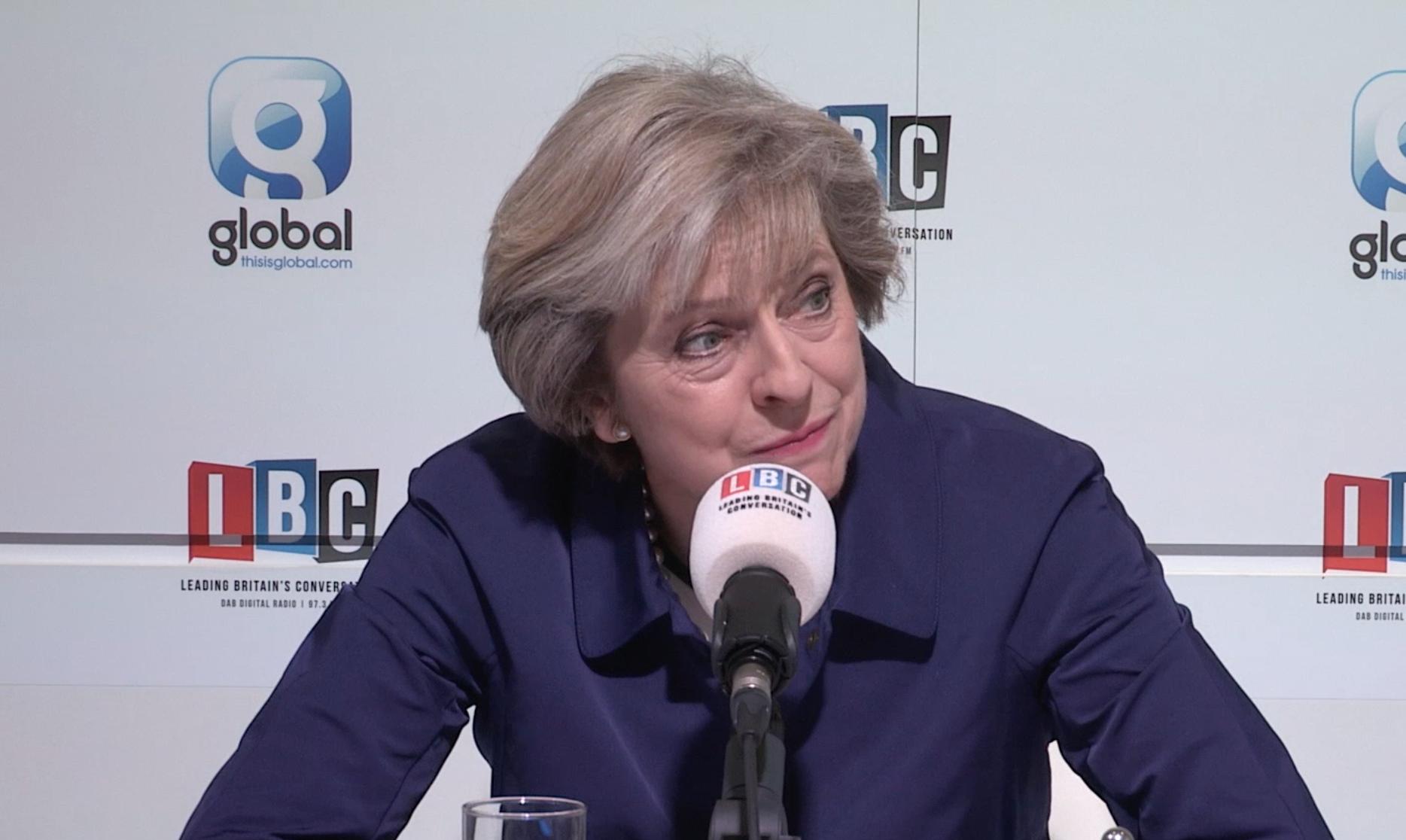 In those comments by Mr Clarke while talking to Malcolm Rifkind, he said: "Theresa is a bloody difficult woman, but you and I worked with Margaret Thatcher."
But he didn't stop there, adding: "I think with Michael Gove as prime minister we'd go to war with at least three countries at once.

"He did us all a favour by getting rid of Boris. The idea of Boris as prime minister is ridiculous."