Jacob Rees-Mogg's Devastating Criticism Of George Osborne
14 September 2017, 09:38 | Updated: 7 November 2017, 14:21
Jacob Rees-Mogg slammed George Osborne's "bitterness and bile" following his attacks on Theresa May.
The former Chancellor was quoted in this morning's newspapers as saying he wouldn't rest until Theresa May "was chopped up in bags in my freezer".
But speaking to Nick Ferrari, Mr Rees-Mogg said his comments were particularly disappointing for someone as talented as Mr Osborne.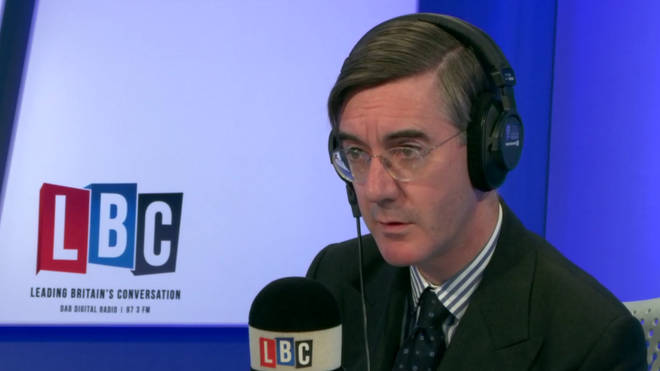 He said: "The sadness of George Osborne is that he is a formidably able man. He served with distinction as Chancellor of the Exchequer and he has decided since leaving parliament to emulate a rather less successful Edward Heath.
"And I think this type of bitterness and bile ends up making the person who has that bitterness and bile feel resentful and sad and has no effect on broader politics.
"His firepower diminishes with every bitter outburst and for so able a man that is something we should be sad about rather than particularly condemn."