Jacob Rees-Mogg: Increased Use Of Food Banks Is "Rather Uplifting"
14 September 2017, 15:14 | Updated: 18 December 2017, 13:45
Jacob Rees-Mogg described the increased use of foodbanks as "rather uplifting" and suggested they are more popular because the Labour government refused to tell people about them.
The Conservative grassroots favourite told LBC radio the only reason for the rise in their use was "that people know that they are there".
When challenged by a caller about the increased use of food banks, Mr Rees-Mogg told Nick Ferrari."To have charitable support given by people voluntarily to support their fellow citizens I think is rather uplifting and shows what a good, compassionate country we are.
"Inevitably, the state can't do everything, so I think that there is good within food banks.
"The real reason for the rise in numbers is that people know that they are there and Labour deliberately didn't tell them."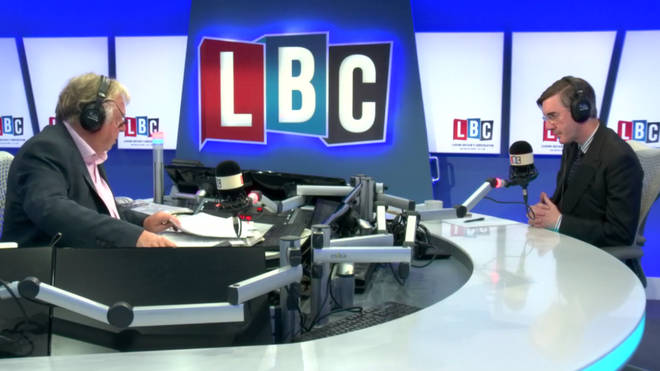 During the phone-in with Nick, Rees-Mogg also insisted he had no leadership ambitions, adding: "I have no wish to become leader of the Conservative party. I'm fully supporting Mrs May.
"I am completely backing Mrs May and no one serious thinks that I am a credible candidate."