James O'Brien Asks Jeremy Hunt: What Shared Values Do We Have With Saudi Arabia?
12 October 2018, 11:51
When Jeremy Hunt said that the UK has "shared values" with Saudi Arabia, James O'Brien wanted to know what those shared values are. This is what happened when he asked him.
Following the apparent assassination of Saudi dissident journalist Jamal Khashoggi, the Foreign Secretary was asked whether this would impact Britain's trading with the Saudi regime and he spoke of our "shared values with them".
James wanted to know what that meant so he asked the Foreign Office. This is what came back.
"In response to your question, you might find this useful from an interview the Foreign Secretary gave to Sky on 27th September: 'We have a commercial relationship and a strategic one. There are bombs that haven't gone off in Britain due to this partnership. But we want to make sure that countries everywhere behave in a civilised way and we do all we can to influence the Saudis."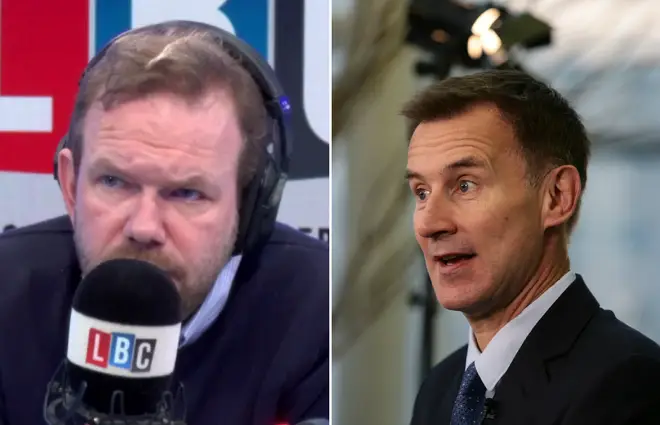 That led James to imply: "We do all we can to influence the Saudis into deciding to use our missiles and bombs when they are killing Yemeni children."
Watch his full response at the top of the page.