Jeremy Corbyn Is Dangerous For Britain, Simon Danczuk Warns
3 May 2017, 08:03 | Updated: 3 May 2017, 10:17
Former Labour MP Simon Danczuk has told LBC Jeremy Corbyn is dangerous for the UK.
The Rochdale MP has been banned from standing for Labour in the General Election after being suspended in 2015 after he sent explicit messages to 17-year-old girl.
Mr Danczuk told Nick Ferrari he was deciding whether to stand as an independent MP - and was scathing of the current state of the Labour Party. He said: "I've worked with Jeremy Corbyn. I think he's a nice person, he's quite affable.
"But let's be clear about this, he's indecisive, unprofessional, not somebody who you would want running the country.
"But let me be clear about this Nick, that for the avoidance of doubt, Corbyn is dangerous. It would be dangerous to elect Jeremy Corbyn as Prime Minister on the 8th of June and I don't say that lightly."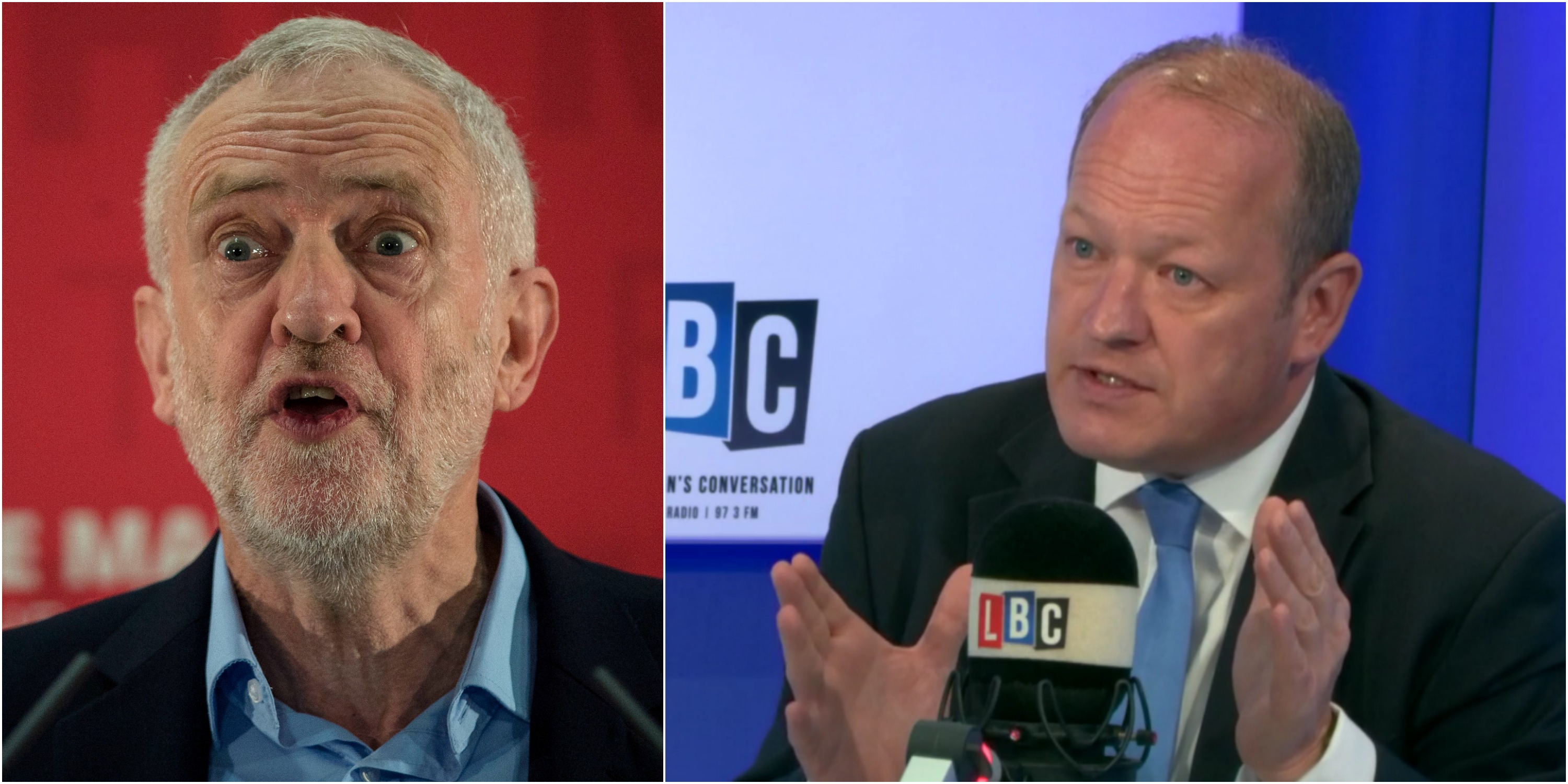 When Nick pushed him on why he felt the Labour leader was dangerous, Mr Danczuk added: "He would not defend the country. In terms of the most important points, he would not defend this country if it was under attack and these are the considerations the British electorate have to take into account.
"And in other regards, in terms of public services, his approach is shambolic and those close and around him, from John McDonnell through to Diane Abbott, you would not trust them with running public services."
Labour's Shadow Health Secretary Jon Ashworth told LBC he would have liked Mr Danczuk to be given a second chance, but disagreed with his former colleague's comments.
Simon Danczuk On LBC: The Full Interview