Corbyn Has "Reached Tipping Point" Says Board Of Deputies Of British Jews President
3 April 2018, 12:56 | Updated: 3 April 2018, 13:24
President of the board of British Jews, Jonathan Arkush, questioned why Corbyn attended the fringe group's meeting, despite being warned against involving himself with such groups.
During a phone-in to Nick Ferrari, Jonathan Arkush stated that Jeremy Corbyn has "reached tipping point" for attending a meeting with left-wing fringe group Jewdas on the 2nd April.
The board of British Jews had written to Jeremy Corbyn highlighting the issues they wanted to discuss in attempt to tackle anti-Semitism allegations within the Labour Party.
One topic covered in the letter was that Corbyn should stop giving any credence to Jewish "ultra-fringe" groups, which Arkush described as being "far from representative" of the Jewish community.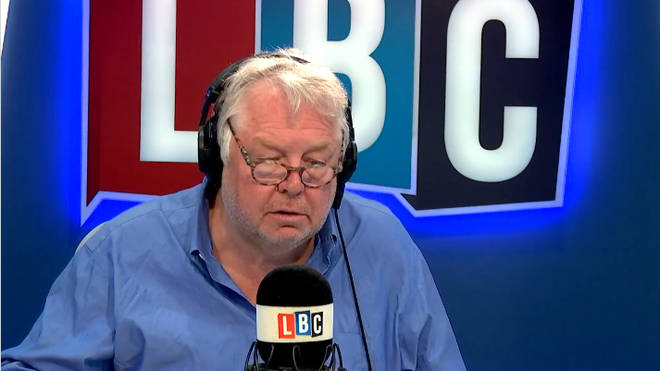 Arkush criticised Corbyn's dealing with the anti-Semitism row.
"He's not shown the real commitment to deal with the problem of racism in his party."
When asked by Ferrari whether or not this is the "tipping point" for Corbyn, Arkush replied:
"We've tipped past the point a long time ago."
"The question now, is can he tip it the other way?"