Jewish Leader Tells LBC He's Concerned Over Impartiality Of Labour Disciplinary Procedure
25 May 2018, 08:28 | Updated: 25 May 2018, 08:34
Jewish leader Jonathan Arkush has told LBC he has concerns over the impartiality of the Labour disciplinary panel dealing with cases of anti-Semitism.
An LBC investigation has found Russell Cartwright, a Jeremy Corbyn-supporter and Palestine campaigner presided over Ken Livingstone's hearing last year and is likely to hear some of the most sensitive cases.
At the end of Ken's evidence to the committee, Mr Cartwright asked the former Mayor of London a series of what has been described as soft-ball questions.
These included the suggestion a graphic shared on Facebook by the Labour MP Naz Shah showing the relocation of Israel to the United States was "satirical" and "an attempt at humour".
He also claimed that Ken Livingstone's interviews, in which he repeatedly claimed Hitler supported Zionism, were only done by right-wing presenters like the BBC's Andrew Neil. However, the former Mayor had in fact done interviews with left-wing presenters, and was cross-examined by the then Lib Dem leader Nick Clegg.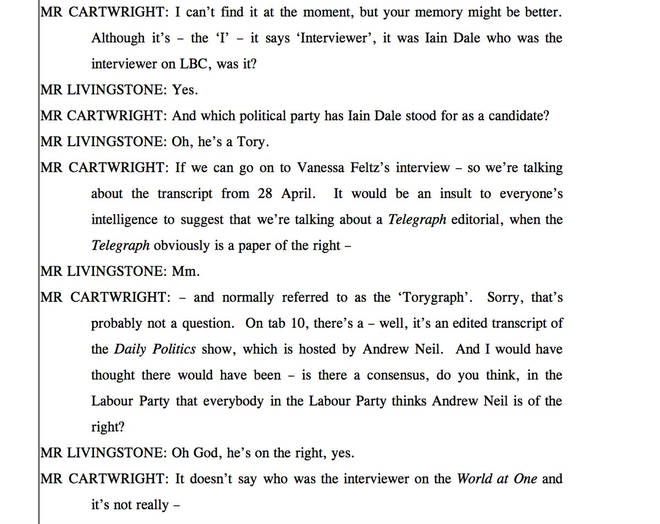 And Mr Cartwright he even admitted that he found it difficult to follow the arguments of leading barristers.
Mr Cartwright's questioning became so skewed towards helping Mr Livingstone, the panel chair demanded to know whether he was asking questions or making statements.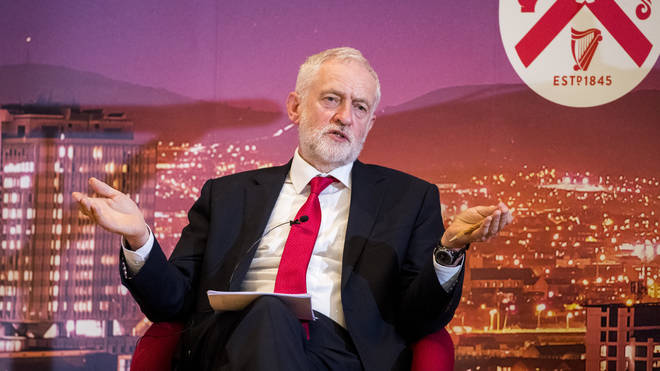 There are now questions about whether Mr Cartwright should sit on future hearings.
Mr Arkush, the President of the Board of Deputies of British Jews, told LBC: "This new information has borne out our concerns.
"That's why we asked for the process to have an independent ombudsman to not interfere, except where we felt there was a problem.
"One of the problems would obviously be where someone who is a judge at one of these tribunals is not an independent person with a genuinely independent view to bear."