Keith Vaz Backs Activist Kicked Out Of Labour Following Confrontation With Jewish MP
8 May 2018, 08:24 | Updated: 9 May 2018, 14:19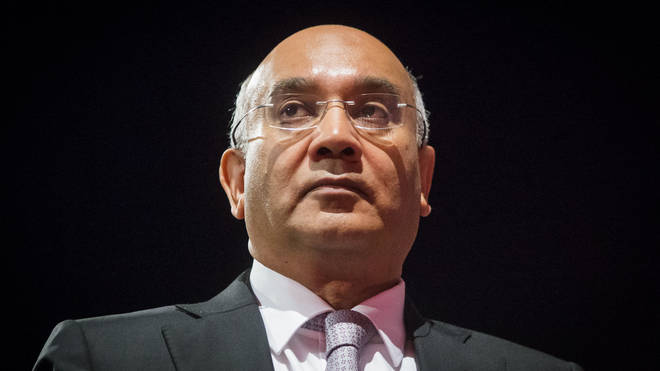 LBC EXCLUSIVE
Labour MP Keith Vaz has written a letter of support for a campaigner who was been thrown out of the party following a confrontation with a Jewish MP.
At the launch of Labour's anti-Semitism report, black activist Marc Wadsworth accused Jewish MP Ruth Smeeth working "hand-in-hand" with a Daily Telegraph journalist.
Two weeks ago, Labour officials expelled Mr Wadsworth, finding he had behaved in a way that was grossly detrimental to the party.
But he's found a very senior Labour politician to back him.
LBC's Political Editor Theo Usherwood reports: "LBC has obtained a 700-word character statement from Keith Vaz MP.
"In it, Mr Vaz, who represents black and minority ethnic communities on Labour's governing body, said it would be - and I am quoting here - a horrible injustice if Mr Wadsworth received any further punishment beyond the suspension which preceded his expulsion.
"And Mr Vaz - who is also a parliamentary supporter of Labour Friends of Israel - warned expelling Mr Wadsworth would send an extremely negative message to the black community.
"The MP wrote: 'You are probably aware, black people are our most loyal supporters and the Labour Party cannot afford to lose a single one of their votes at the polls.' In other words, expelling Mr Wadsworth would cost Labour at the ballot box."
Many people within Labour believe the party's problem with anti-Semitism cost it dearly at the ballot box, especially in Barnet, north London, which has a strong Jewish community.
Mr Wadsworth has always insisted he didn't know Ruth Smeeth was Jewish.
He was expelled after being found guilty of acting in a way that was grossly detrimental to the party.
The charge did not relate to anti-Semitism.