Ken Livingstone: Nobody In Labour Told Me To Stop Talking About Hitler
22 May 2018, 08:25 | Updated: 22 May 2018, 18:23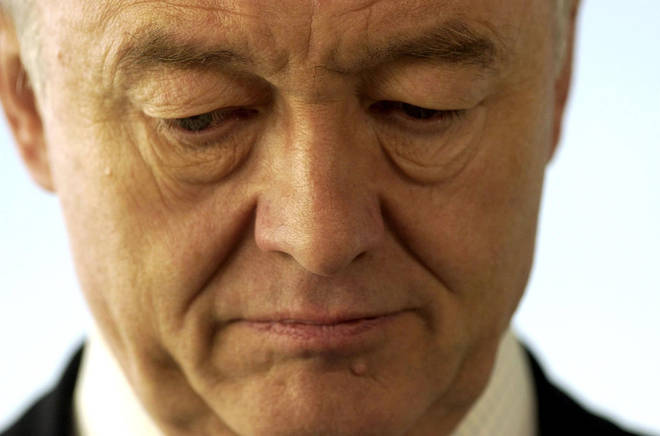 Ken Livingstone told his first disciplinary hearing that nobody within the Labour party machine told him to stop claiming that Hitler supported Zionism.
Mr Livingstone resigned from the Labour Party yesterday, saying that he didn't want to distract from Jeremy Corbyn's leadership of the party.
LBC has obtained a transcript of the three-day hearing from 30th March 2017, which came after the former Mayor of London claimed Adolf Hitler supported Zionism.
In it, Ken claimed that once Jeremy Corbyn became leader, he was contacted regularly by senior figures within his office – Seumas Milne and Simon Fletcher – who would advise him on what to say, and what tweets they were putting out in his name.

But Ken then went onto claim that when he said Hitler supported Zionism a week out from the mayoral election in April 2016, nobody from tried to stop him. He said that had somebody contacted him, he would have stopped.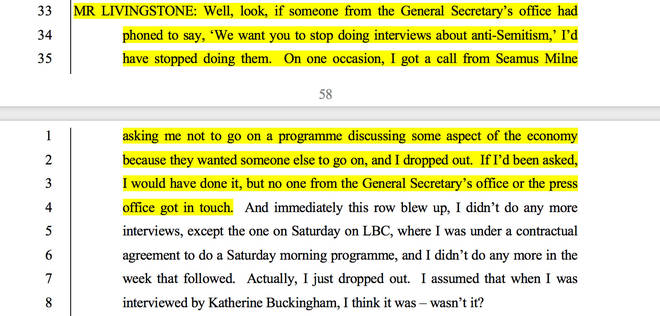 Ken did numerous interviews that day, and subsequent interviews, where he repeated the claim many within Britain's Jewish community and beyond found so upsetting and offensive.
The revelations come as Mr Livingstone resigned from the party, saying that he did not want to become a distraction.
Had he been expelled, he would not have been able to rejoin for five years. Some Labour MPs feared that he would be able to quietly rejoin the party. But a source in the leader's office suggested that if he did, he would face the same disciplinary process.
Jeremy Corbyn has said his resignation was sad but the right thing to do.
However there are questions as to whether the Labour leader asked his old friend to resign, after a separate document of notes taken during an interview between Mr Livingstone and Labour party officials emerged from 16th May 2016.
In it, Mr Livingstone said he would be prepared to "disappear and fade away" if he was asked by Mr Corbyn.

There are also questions about whether Mr Livingstone has taken the whole process seriously. When asked to introduce himself to a witness, he told him: 'I'm Boris Johnson, the international war criminal.'"
A Labour source told LBC: "It's nonsense to suggest that Labour hadn't spoken to Ken about his comments saying that Hitler supported Zionism."
Below is the remarkable interview with James O'Brien from two years ago, when Ken was interrupted live on air by Labour MP John Mann.