Labour Party Is "Failing To Protect Its MPs From Harm"
7 September 2018, 08:13 | Updated: 12 September 2018, 12:49
LBC has learned the Labour Party failed to tell 10 of its own MPs that they'd been victims of threats and abuse, most of which was anti-Semitic.
On Tuesday, LBC revealed how Labour had failed to report more than 20 race hate crimes or incidents to the police.
Labour MP Dame Margaret Hodge was one of the MPs who was targeted but not told about it by Labour HQ.
He told LBC the party has failed in its duty of care. She said: "They're not informing MPs and I think in their failure to do so, they are not really fulfilling their duties of care to their members, particularly the Members of Parliament.
"I would have thought they are not following their own guidelines on safeguarding individual party members who are being threatened by others in the party, a threat that could be realised."
Luciana Berger was the Jewish Labour MP who was threatened with "a good kicking" by one Labour Party member on Facebook.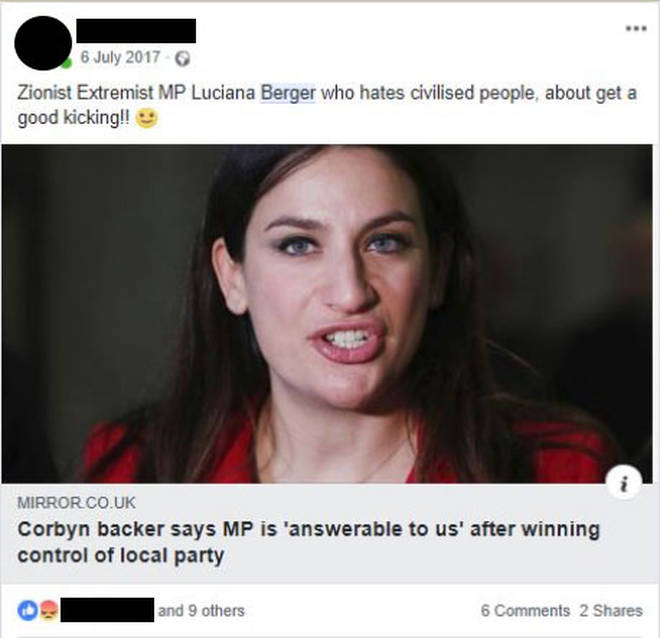 The Met Police are now investigating it as a race hate crime. Her abuser admitted he was responsible months ago for the post. He was not suspended until very recently - and while remaining a member of the Labour party continued to publish anti-Semitic material online.
Those posts include images showing a man drowning in blood flowing out of Israel, Holocaust denial, calling Zionists an evil disease, and claiming Israel's responsible for the 9/11 terrorist attack. The original post threatening Ms Berger is still there for his 7,000 friends and followers to view.
LBC's Political Editor Theo Usherwood explained: LBC revealed Labour's dossier detailing 21 hate crimes and incidents, a Labour party spokeswoman stated: 'Where someone feels they have been a victim of crime, they should report it to the police in the usual way.'
"That statement assumes MPs are aware of the abuse and threats in the first place. But most are not - the complaints having been made by a third party and MPs are not being told so they can report to the police.
"That - and of course the fact Labour itself is not referring the cases - means that the police are never given the chance to investigate."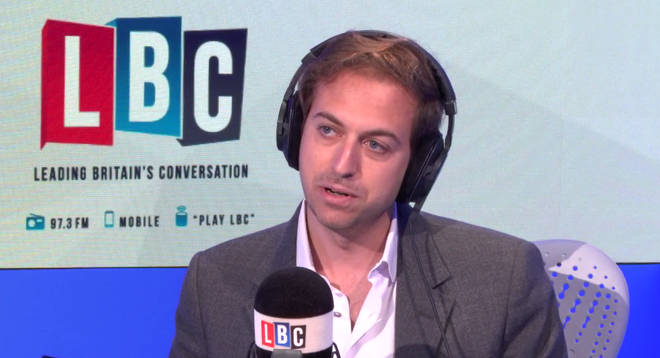 Gideon Falter, the Chairman of the Campaign Against Antisemitism, labelled it a cover-up.
He told Nick Ferrari: "This is an 89-page report which reads like something from a far-right party. It doesn't read like something you would find in the Labour Party.
"This is filled with Holocaust denial, it's filled with anti-Semitic conspiracy theories. It's essentially a short novel of anti-Semitism. The only reason you know it's from the Labour Party is that it says it on every page.
"The question is: this dossier was prepared for one meeting of the party's National Executive Committee. How many other dossiers are there like this that are sitting languishing in the bottom of a filing cabinet in Labour HQ? We wouldn't know about this unless LBC had managed to uncover it."
LBC has approached the Labour Party for comment.