Labour's Refusal To Talk About Budgets Is Frightening, Says Nick Ferrari
24 November 2017, 08:44 | Updated: 24 November 2017, 08:58
Nick Ferrari labelled John McDonnell's refusal to answer even the most basic questions about his costings as "frightening".
The Shadow Chancellor refused to say how much extra he would have to pay to service the interest on the additional borrowing he is planning if Labour win power.
And speaking on his LBC show, he labelled Labour's leaders "deadbeat phonies", as he wondered when the public would realise they were dangerous.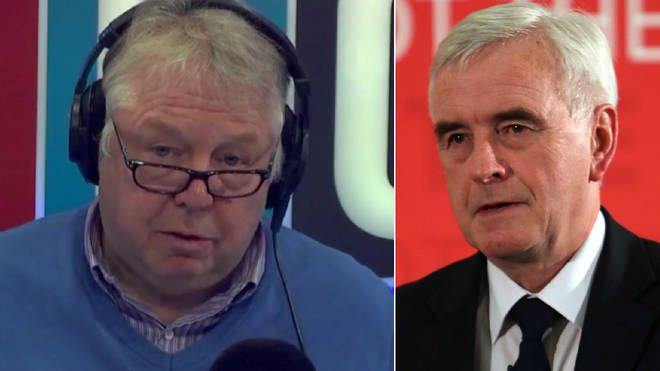 He said: "We need an opposition that is fully functioning and we have a Shadow Chancellor where literally he cannot make the numbers add up.
"Save for this extraordinary group called Momentum and this wind that is in Labour's sails, they would be exposed for a bunch of deadbeat phonies that they really are.
"Believe me, it is very very frightening that the man who would be Chancellor of the Exchequer, when asked fairly basic questions, which is exactly what the BBC was doing, fairly basic, a man who won't even appear on this show with a leader who won't even appear on this show, when asked the most basic questions, he can't bloody well get them right. What does it take for you to see the danger of this?