LBC Investigation: Will Shops Sell Bikes That Are Illegal To Ride On Road?
22 September 2017, 06:55 | Updated: 22 September 2017, 07:28
It's illegal for retailers to sell a bike designed for roads without brakes. But an undercover LBC investigation has found shops willing to sell them for that purpose.
On Monday, Charlie Alliston, 20, was sentenced to 18 months in a young offenders' institution after he knocked over and killed a 44-year-old woman in east London.
Aged 18 at the time, Alliston was riding an illegal fixed-wheel track bike with no front brake when he crashed into mother-of-two Kim Briggs.
He was cleared of her manslaughter, but found guilty of bodily harm by "wanton or furious driving" - an obscure 19th century offence.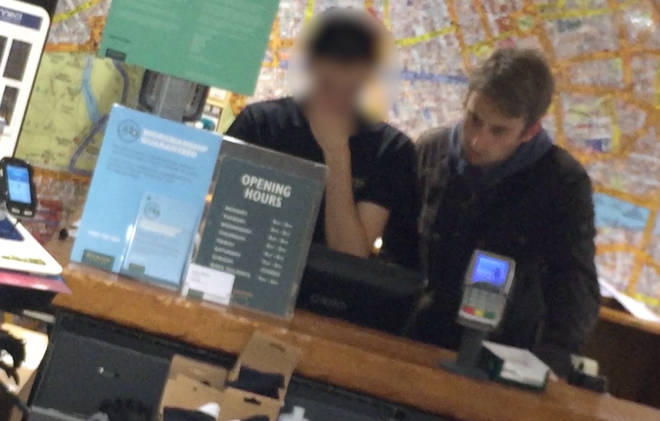 The story made national news coverage, but LBC's political editor Theo Usherwood was still able to find three shops within a five-minute radius willing to supply him a bike without brakes to ride on the road.
A shop assistant at the high-street chain Evans told Theo such cycles were "unpopular" with commuters, but he could ride it on the road.
While a worker at the independent retailer Soho Bikes warned it was against the law, but then had this rather helpful advice: just take the brakes off.
Of the five remaining shops visited one's advice wasn't clear, two others told LBC it would be illegal to ride a bike without brakes on the road and the final two shops simply didn't stock them.
In a statement, Evans Cycles said: "Regrettably, in this instance, the store colleague's advice does not follow company policy.
"We have promptly reiterated the law around riding fixed gear bicycles to staff.
A spokesman for Soho Bikes told LBC: "We wouldn't suggest or recommend that anyone rides their bike on the road without brakes, because as you point out it's illegal.
"Removing brakes is a pretty easy job, but clearly should only be done before riding the bike on a velodrome or on a closed road circuit."