LBC's Give A Dog A Home: Meet Artu
12 September 2016, 10:25 | Updated: 15 May 2018, 07:38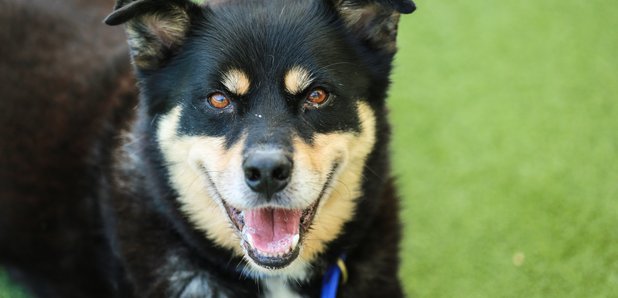 All this week, Nick Ferrari wants to 'Give a Dog a Home' as we team up with Battersea Dogs and Cats Home.
Latest cruelty statistics released by the RSPCA show that dogs are the most persecuted pet in the UK, resulting in 57% of complaints investigated by the organisation.

Last year they investigated 81,146 complaints of cruelty against man's best friend. This is compared to 33,884 cases for cats and a further 15,965 relating to horses and ponies.

But not all dogs who end up at Battersea Dogs and Cats Home are cruelty cases. Some are just there because their owners are not in a position to look after them anymore.

So each day this week we will be introducing you to a different dog and telling you a bit about them.
Monday: Meet Artu
- Artu is a six-year-old Husky Cross who has been a bit unlucky in life.
- He is a lovely natured boy and he's very well-travelled! He was originally a stray and was then rescued from the streets of Italy. His rescue family then emigrated with him to Spain and then England.
- He's a lovely natured boy and very friendly. He loves people.
- This is his second time at Battersea Dogs and Cats Home.
- Artu likes to have a bit of a friendly chat with you when you're in the room to let you know how he's feeling! He's a talker
To view Battersea's current dogs who are looking at a home, visit battersea.org.uk or call 0843 509 4444
Please note: Anyone interested in rehoming a dog can then get in touch with Battersea Dogs & Cats Home. You will then be interviewed by one of their Rehomers. LBC is not responsible for selecting a suitable owner.
Obviously taking on a dog is a huge commitment and you need to make sure you would be in a position to look after it so please give it careful consideration.
To find out more about Pet Insurance, check out Pets in a Pickle.