Lord Howard: A Conservative Leadership Contest Would Be Foolish
10 July 2018, 10:16 | Updated: 10 July 2018, 10:33
A former Conservative leader told LBC anybody triggering a leadership contest would be "foolish".
Lord Michael Howard insists that Theresa May is doing a good job, despite seven resignations from her cabinet in the last seven months.
And he warned against people trying to topple the Prime Minister, meaning it would lead to Jeremy Corbyn as Prime Minister.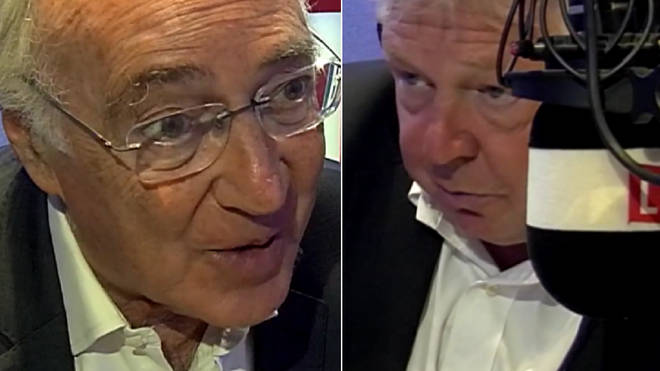 When asked how Mrs May is still holding on, Lord Howard said: "She's a woman of great resilience. And she is - I agree with David Davis - a good Prime Minister.
"You don't judge a Prime Minister by the number of resignations.
"The country is doing well, our economy is in good shape, a record number of jobs, lowest unemployment. We're doing a lot of good things.
"It's very important that the Prime Minister continues in office. I think it would be very foolish for there to be any challenge to her leadership.
"Any suggestion that there should be letters going in to the chairman of the 1922 Committee to provoke a motion of no confidence, that would be extremely foolish in my opinion and extremely ill-advised."