Man Who Threw Milkshake Over Nigel Farage Grilled By Nick Ferrari - LBC Exclusive
19 June 2019, 09:00 | Updated: 19 June 2019, 11:42
The man who threw a milkshake over Nigel Farage has told LBC he wasn't thinking straight and he's sorry.
Paul Crowther admitted assault and criminal damage and has been ordered to do unpaid work and to pay compensation to the Brexit Party leader.
The 32-year-old says the incident in Newcastle last month was a "moment of madness":
Speaking exclusively to LBC, Mr Crowther said: "I don't think anything went through my mind. It was like I was frozen in place. It was like I was watching myself.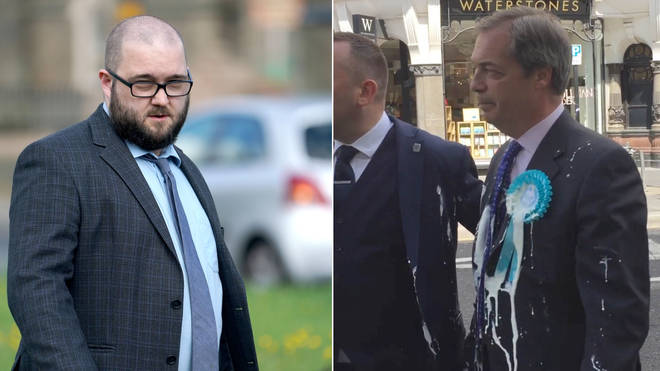 "It was a total loss of any kind of rationality or logic."
Asked if he regretted his actions, he responded: "I do. I'd like to apologise to Mr Farage for what I did.
"I don't like the man, I think that's quite evident. But whatever my feelings about the man, logically would I say that was the right thing to do? No I wouldn't.
"It was not a planned, thought-out action. It was a irrational, emotional moment of madness."