The Moment Nick Ferrari "Schooled" Anti-Daily Mail Guest
21 November 2017, 10:14 | Updated: 21 November 2017, 10:20
This is what happened when Nick Ferrari took on the man who got Lego to stop running a Daily Mail promotion.
Paperchase has apologised after running a campaign in the newspaper following a series of complaints on social media.
Bob Jones' letter to Lego went viral last year after he asked the company to stop advertising with the Daily Mail.
And Nick had a very simple solution for anyone who is offended by the paper... don't buy it!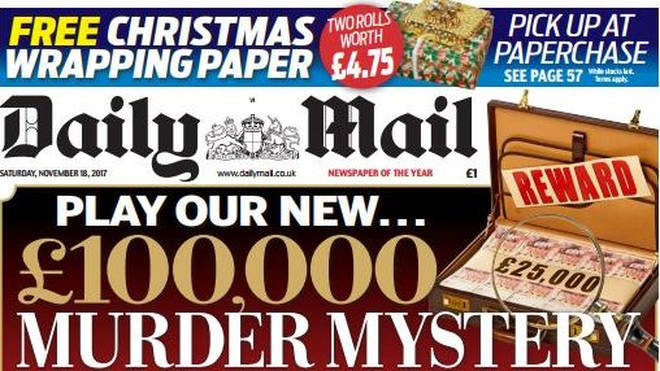 Mr Jones explained that he took action after their headline about drivers using their mobiles at the wheel, questioning why they scapegoated foreigners on their front page.
But Nick hit back and the conversation soon got very heated.
Watch the remarkable clash at the top of the page.
Listeners congratulated Nick for "schooling" the guest, writing on Twitter:
@lbc Little snowflake who complained about Lego - Bob Jones - what a tool.

— Charles Carter (@66charlescarter) November 21, 2017
But others said they agreed with the guest:
Daily Mail is a fake news organisation, spouting lies and hate and fake news. It is completely valid to oppose it

— Harry Tuttle (@arryTuttle) November 21, 2017
@LBC the mail is the perfect size and thickness for dog/cat accidents. Get the freebie and use it for that

— Fer (@LadyFerny) November 21, 2017