Music Producer's Passionate Defence Of Drill Music
6 August 2018, 07:48
A drill music manager gave Nick Ferrari a passionate defence of the music, insisting it is not responsible for London's rising murder rate.
Drill rapper 'Incognito' was killed in Camberwell last week, while two other people were hospitalised in the incident on the same street where 17-year-old xxxxxx died in May.
As Mars became the first company to pull their adverts from YouTube over concerns that their brands were being displayed next to drill music videos, Nick asked if other companies should follow suit.
He said: "When you've got the Commissioner of London's Metropolitan Police linking some of the murders that we've seen in London this year to drill music, even talking about it being taken down.
"When you've got the former Home Secretary Amber Rudd pretty much signing up for that as well, I've never seen that happening with any other type of music."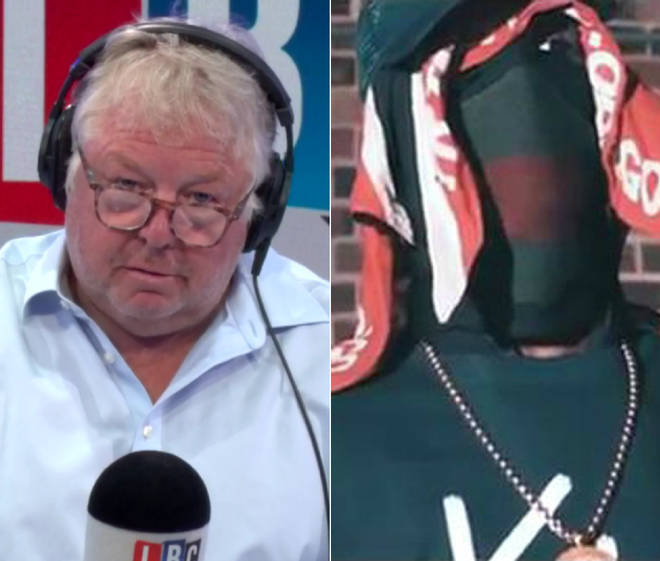 But SK, who manages drill music artists, responded: "You've just said they're taking down drill music videos because they think that's what's causing the violence. They've taken down 500 videos, so why are people still dying?
"We've taken down the videos and people are still dying.
"Why? Because no one's coming down to the communities and finding out what is going on.
"Youth centres have been cut, the kids have got nothing to do. These people are supposed to be our future politicians, future doctors.
"Not one crime has been because of the music. In the police reports, can you give me one incident that's related to the music?"
SK suggested that gang violence, not drill music, is responsible for the increase in murders in London this year.