Nadine Dorries Lays Into "Headline-Grabbing" Tory Rebels
14 December 2017, 08:43 | Updated: 14 December 2017, 09:18
Nadine Dorries told LBC that all the Conservative rebels achieved was "grabbing headlines".
The Brexiteer was livid at the 11 Tory MPs who voted against the government and called on them to be de-selected and never allowed to stand for the party again.
But speaking to Nick Ferrari, she insisted that the rebellion will not succeed.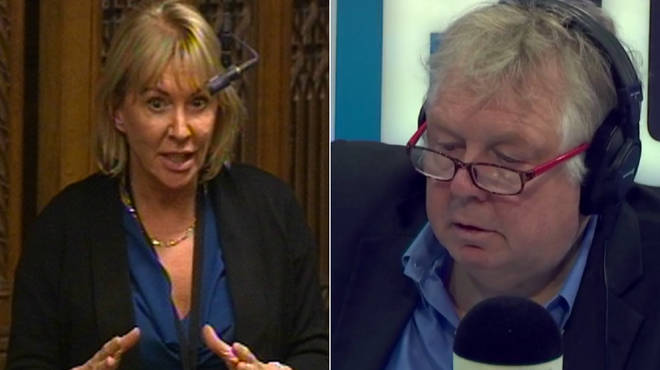 When asked if Brexit would still happen, she said: "Of course it's going to happen. That is the irony of this situation.
"What they did last night will actually have very little impact.
"By the time we get to report stage on this bill, it will be as nothing compared with some of the other stuff which needs to be negotiated.
"What they did last night was all purely about grabbing headlines.
"Dominic Grieve, when the front bench said to him, 'You can have this', he shouted back 'Too late'.
"That for me absolutely demonstrates that what last night was about was the rebels having their moment of glory.
"Because if it really was about putting the policy before party, when the front bench offered to concede on this amendment, they would have said thank you very much, because that's what every other MP in Parliament would have done in that situation."