Nick Ferrari Asks Chancellor Again And Again If PM Should Quit If She Loses Vote
28 November 2018, 08:28
Philip Hammond lightly mocked the Prime Minister's soundbites as he was asked if she could quit if she lose the Brexit vote.
Nick Ferrari asked the Chancellor that question again and again and Mr Hammond responded: "I think the Prime Minister would want to sit down with the Cabinet and take stock.
"She would clearly have to..."
Then Nick interrupted, saying: "Quit."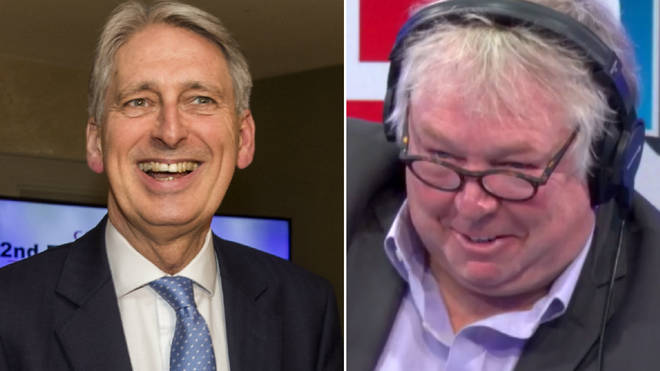 But the Chancellor continued: "She would clearly have to recognise what had happened in parliament. We don't know who voted which way, which other ideas are emerging.
"Nothing's agreed until everything's agreed and nothing's known until everything's known.
"We can carry on like that for another hour or so if you want.
"Nothing's finished in an interview until everything's finished."