Nick Ferrari Eats A New Fiver Amid Animal Fat Row
1 December 2016, 09:32 | Updated: 1 December 2016, 10:05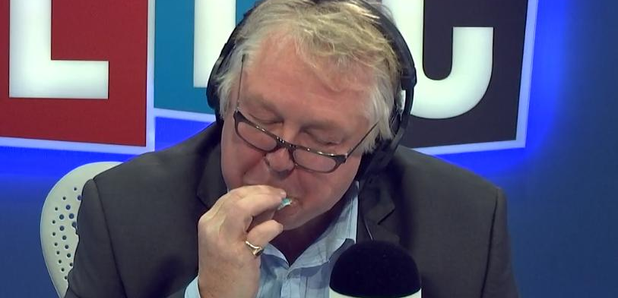 This is the hilarious moment Nick Ferrari weighed into the row over animal fat being used to make new five pound notes - by eating one.
Many vegans and vegetarians in Britain were outraged to discover that animal fat has been used in the making of the new five pound notes, which entered circulation earlier this year.
An angry vegetarian told Nick earlier that he doesn't have a choice in the currency he uses and that the it means he is going against his Hindu religion by using the notes.
The backlash has prompted the Bank of England to 'look for other options' to make the notes.'
Nick slated the Bank Of England's retreat as a 'shameless capitulation' and staged his very own protest live on air - by eating a five pound note.
Yesterday he had engaged in a head to head with an angry vegan who was behind the campaign, which you can watch below.