Nick Ferrari: The Reason I Would Vote Leave In A People's Vote
14 November 2018, 08:56 | Updated: 14 November 2018, 15:37
Nick Ferrari only voted Leave at the last moment in the 2016 referendum. But he told LBC that what has happened since then has made him more likely to vote for Brexit in a People's Vote.
The LBC presenter was discussing Theresa May's Brexit deal when one caller said a People's Vote is the only way forward.
And Nick revealed that while he was in two minds last time, his position has hardened due to the treatment of Theresa May by the European Union.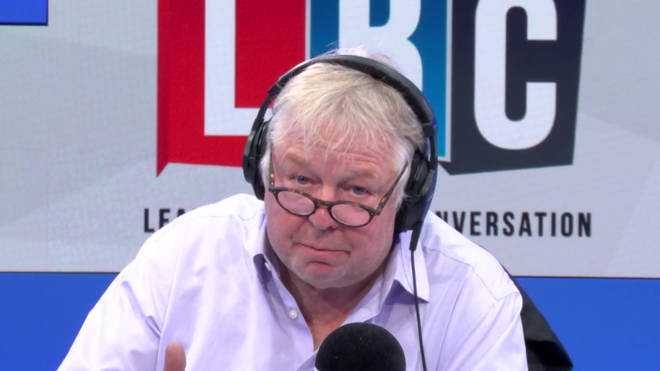 He said: "Were I to vote tomorrow, I'd vote Leave again. And I'd vote Leave because of the way the EU has responded.
"If the EU had been more friendly, more conducive to conversations...
"I think they have treated Britain appallingly. I think the way they ganged up on the Prime Minister was shocking. I think that meeting in Salzburg where all the blokes effectively clubbed together and ignored her was appalling.
"And I won't be alive probably, but in a couple of decades time, the EU won't even exist."