Nick Ferrari Grills Tom Watson On Labour Plan To Ban Gambling Ads During Sport
20 September 2018, 08:42
Nick Ferrari asked Tom Watson why Labour want to ban in-play betting advertising on sport for everyone - just because some people have a gambling problem.
Labour says it would introduce a ban on gambling adverts during broadcasts of live sport, as well as banning credit card payments to bookmakers.
"It is of course hugely important - 430,000 people with addiction problems. But does banning ever solve anything in reality? They will always find a way around.
"If you have a problem with alcohol, shutting all the pubs is not going to make the problem go away. People will go to the supermarket, they'll go to the cornershop."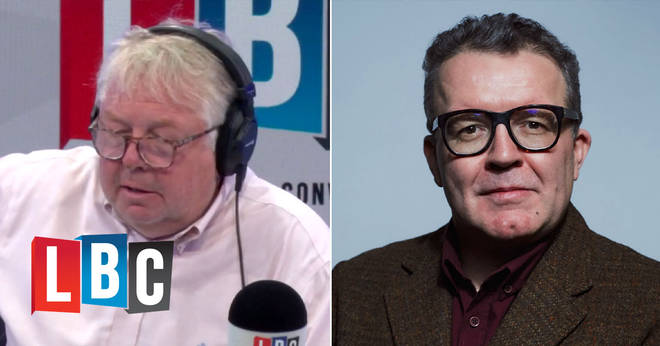 But Mr Watson insisted: "We're not going to stop you betting on sport. We're going to stop the advertising in-game, which has increased by 600% in the last 10 years.
"The industry themselves are telling us that they realise the in-game betting adverts have got out of hand.
"Look at people watching the World Cup. There were more than 90 minutes of gambling adverts between games. Families watch that, kids watch that.
"Gambling is regulated for a reason. We're just saying there are holes in the regulation that needs tidying up."