Nick Ferrari's Angry Interview With Thames Water Over London Leaks
6 March 2018, 07:49
Nick Ferrari had an angry exchange with a boss at Thames Water after he spoke to a woman who has been without water since Friday.
Thousands of people in London are still without a water supply after a large number of pipes have leaked following the big freeze last week.
Nick spoke to Jerry White, the Senior Operations Manager for Thames Water, and struggled to stay calm when he was told that most people in London still have water.
Mr White said: "We still have 9million customers around the capital and the south-east. We've got hundreds of people out there manning the phones and fixing leaks."
But Nick blamed them for not acting quickly enough, saying: "There's one leak on the junction of Woolwich Road and Hatfield Street in Greenwich which has had a hole since February 15th. It's getting worse. Why no work there?
"It started as a trickle, it's now a river."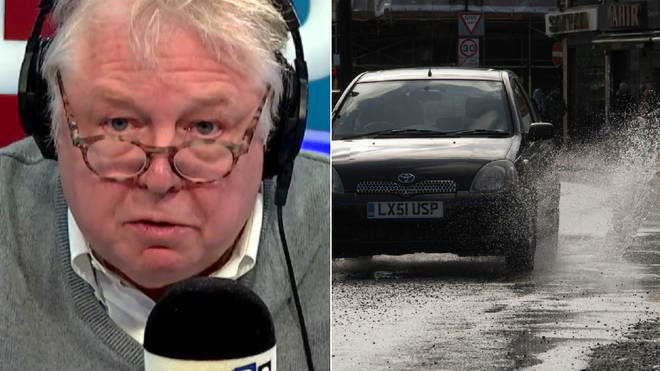 The Thames Water boss said they were working on the most serious leaks first and Streatham was currently their priority.
But Nick said: "No one has worked on this leak. You managed to put your fencing around it. If you'd fixed this before the storm, then at least this would be working."
Mr White admitted that was true, but insisted they were trying to fix all leaks as quickly as possible. He said: "We're supplying 9million customers every day."
But Nick insisted: "Well, not currently you're not, are you?"