Nick Ferrari's Brilliant Response To Man Who Says Cows Are More Dangerous Than Sharks
6 August 2018, 10:41
A campaign group has been set up to stop newspapers demonising sharks - and Nick Ferrari's response was hilarious.
Just last month, the public were warned to stay out of the sea in Cornwall after a shark was spotted in St Ives.
Graham Buckingham is the campaign director for Bite-Back Shark & Marine Conservation and told LBC sharks aren't a danger to the public - insisting cows kill more people.
Asked about it, he said: "Let the statistics answer that. Around six people every year die from shark encounters.
"To put that into some perspective, British cows on average kill around seven people. But we don't see those headlines.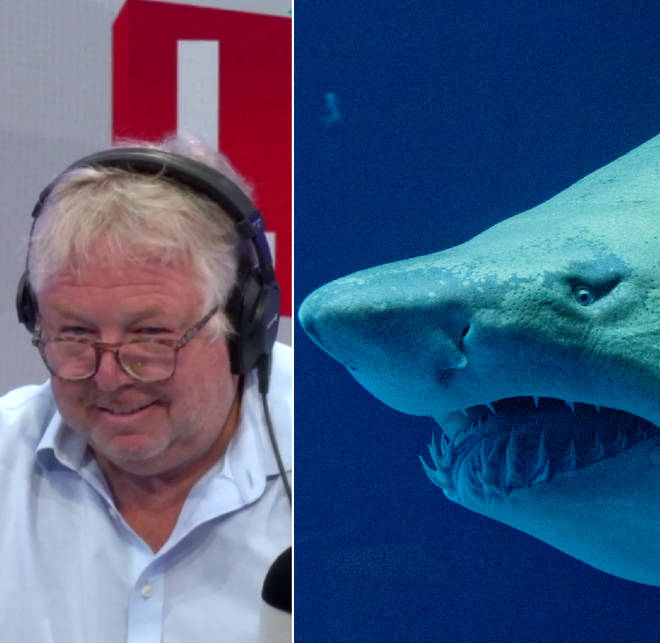 "We're using the water and the coastlines more than ever and the sheer fact that we're in the water more and the weather is changing, is it a surprise that more people encounter sharks?"
But Nick had one key question up his sleeve - and it left listeners in hysterics. Watch the video at the top of the page.