Nick Ferrari's Cycle Superhighway Race: Watch It Live
28 June 2018, 07:46 | Updated: 28 June 2018, 08:29
As LBC broke the news that the Cycle Superhighway on the Victoria Embankment will be closed for six months, Nick Ferrari wanted to see the chaos it will cause for cyclists.
LBC has discovered that engineers will close the Victoria Embankment for a two-mile stretch for six months from 29th April next year.
- Cycle Superhighway Could Be Dug Up To Make Way For London's Super-Sewer
So Nick set up a race for his reporters - how much longer will that make the short journey from Westminster Bridge to Upper Thames Street?
Theo Usherwood will pedal along the Cycle Superhighway, while Rachael Venables will have to take a route that avoids the section that will be closed. How much longer will that take?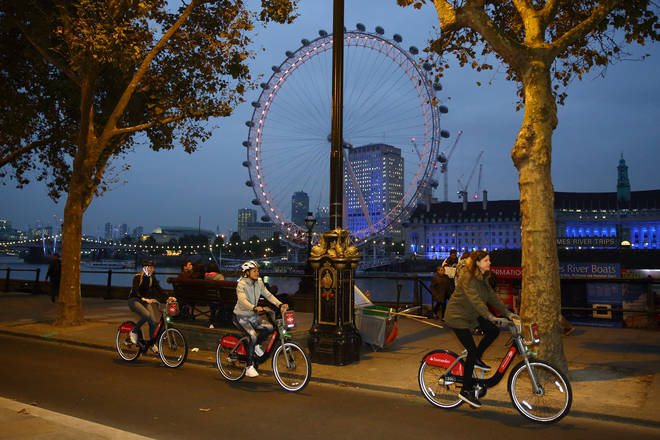 You can watch the full race live right here from 8am.