Nick Ferrari's Epic Row With Caller Over Stop And Search
18 October 2017, 08:42 | Updated: 18 October 2017, 08:48
Nick Ferrari was involved in a furious bust-up with a caller who disagreed with him over Stop and Search.
The LBC presenter insisted police should be allowed to increase the amount of Stop and Search following a rise in violent, knife and gun crime in the capital.
Alex in Camden phoned in to disagree - and things got very, very heated.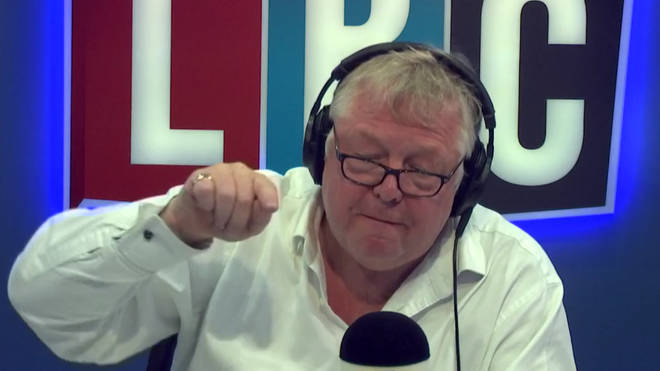 After Alex insisted that Theresa May would get a lot of respect for challenging the police over random Stop and Search during her time as Home Secretary.
But Nick responded: "Tell that to the relatives of the two men who were stabbed the night before last, one of whom for his iPhone. This is the reality that has to be confronted."
Alex insisted: "Your reality is a picture you want to paint. You didn't listen to the guy who phone you and said he'd been hearing the same nonsense for 50 years.
"There is crime right across society, from Manchester to London. The job of the police is to investigate and prosecute crime. The more ineffective the police are, the more people take the law into their own hands."
At that point, a frustrated Nick boomed: "OK, let's do it your way, where no one actually says that tragically and sadly, some black kids in this town like to carry knifes. And sometimes they use them, often not always, on other black kids.
"And let's look at more black faces looking out at us in the Evening Standard and other newspapers of people who get tragically killed.
"And we'll keep going on your liberal way and more kids will die but we'll never confront the reality. Happy?"
Listen to the remarkable clash in the video at the top of the page.