"Get A Grip!": Nick Ferrari's Hilarious Response To Defence Secretary's Affair
26 January 2018, 10:15 | Updated: 26 January 2018, 10:19
Defence Secretary Gavin Williamson has admitted to the Daily Mail that he cheated on his wife - and Nick Ferrari's response is hilarious.
Mr Williamson reveals to the newspaper that in 2004, he saw a female colleague behind the back of his wife, who he had been with since sixth form.
But the whole story left Nick Ferrari completely baffled.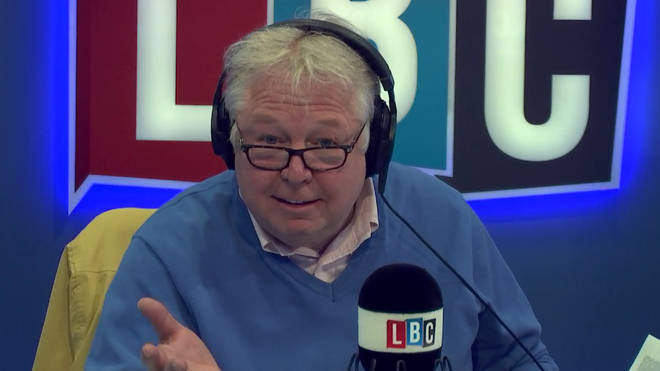 Leaving listeners in hysterics, he said: "I read his confession which is 15 paragraphs. What do you suppose he did? Well in 2004, he worked for a fireplace manufacturing company in Yorkshire, he was married to Joanne who he'd met at Sixth Form college.
"He travelled a lot, he spent a lot of time in other people's company and then a relationship became a bit flirtatious and then... so I thought 'Oh hello'... 'We shared a kiss'. What the flip?
"This is across two pages of The Daily Mail. He's now regretted it. He promptly left his job, the other woman was married, they both realised they'd done a terrible thing by sharing a kiss. A kiss!
"He writes 'My wife and I are building a wonderful family together. I no longer sell fireplaces and I built a career in politics.' He's in charge of the Armed Forces, men and women would lay down their lives effectively on his instruction - I know it comes from the PM, but you know what I'm saying. 
"You're the Defence Secretary man, get a grip! One kiss? It's a kiss! And everyone now knows. So how does that help her? What the hell was that all about?"