Nick Ferrari's Scathing Message To Brexiteer James Dyson After Electric Car Snub
24 October 2018, 14:33
Nick Ferrari voted Brexit and he had this scathing message for Brexiteer Sir James Dyson, who has picked Singapore over Britain to build his new electric cars.
Dyson confirmed to staff on Tuesday that the company's board has ratified the decision to construct its first "advanced automotive manufacturing" facility in the Asian country.
The factory is scheduled for completion in 2020 and is part of a £2.5 billion global investment drive in new technology.
But, the move has come under fire from critics as the company's chairman and founder is an outspoken proponent of Brexit.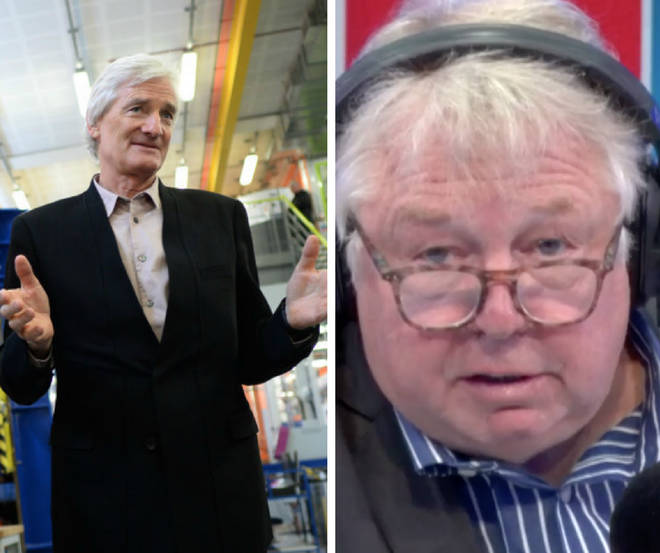 "This is the man who's consistently talked up Brexit," thundered Nick as he gave his reaction.
"He says post-Brexit Britain is not the place to build electric vehicles.
"Strangely Geely of China is building the hybrid London taxes and vans in Coventry.
"Nisan is building the Leaf, the world's best selling electric car in Sunderland and BMW will begin production of the electric Mini in Oxford.
"I see Sir James, so you couldn't be bothered to speak yesterday but you're right and Geely, Nisan and BMW are all wrong and you've got half the way there was 16 million pounds worth of our money.
"Good work Sir James."