Nick Ferrari's Passionate Plea: Bring Back Stop And Search To End Knife Crime
2 January 2018, 07:42 | Updated: 2 January 2018, 15:08
Nick Ferrari urged the government to bring back Stop And Search to help end the scourge of knife crime.
Four young men were killed over New Year's Eve in London, bringing the final total fatal stabbings in the capital to 80 in 2017.
Nick believes the problem started with Prime Minister Theresa May's decision to reduce the amount of Stop And Search used by police during her time as Home Secretary.
And he made a passionate plea to her to reverse her decision and allow officers to target the people most likely to be carrying a knife.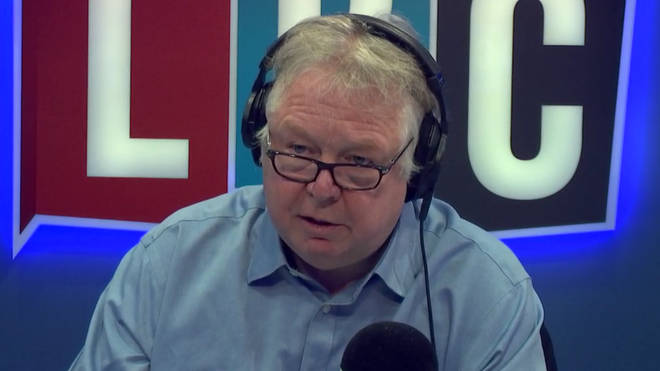 Speaking on his LBC show, Nick said: "For me this tracks back to one person, who was Home Secretary for almost a record number of years and now finds herself in Number 10, Theresa May.
"And I think she has to take a long hard look at her decision to effectively make it akin to a crime for a police officer to use Stop And Search.
"Shall we be candid with each other? I'm telling you now, most of them if not all of them will be black.
"And this is why Stop And Search properly and professionally-executed has to be brought back.
"When is the penny going to drop? I would sense it's dropped within Scotland Yard, but of course they can only do what they can do, they can't actually write their own cheques, they have to go to the Home Office, who has to go to the Prime Minister's office to try and get more cash.
"And isn't it intriguing, if you were in London on New Year's Eve, quite rightly they were flooded with police.
"But all the time, you're taking that away in the dark corners of north east and south London where these fatal attacks took place, the police aren't there.
"So what you have to do, when you do have police, you have to make them useful, you have to deploy them correctly, you have to have them doing Stop And Search.
"And as for the community leaders who moan that it's disproportionate, why don't we look at the victims? Because sadly you will see it is disproportionate that the victims are non-white as well."