Nick Ferrari's Shock Admission: I Like Gina Miller
12 September 2017, 10:11
Nick Ferrari found himself saying something today that he never thought he would say: I like Gina Miller.
The Conservatives' £1billion deal with the DUP needs parliamentary approval after businesswoman Ms Miller challenged the legal basis for releasing the funds.
As someone who supported leaving the European Union, Nick was not enamoured with Ms Miller's intervention in the Brexit process.
But following her latest legal challenge, Nick found himself admiring her.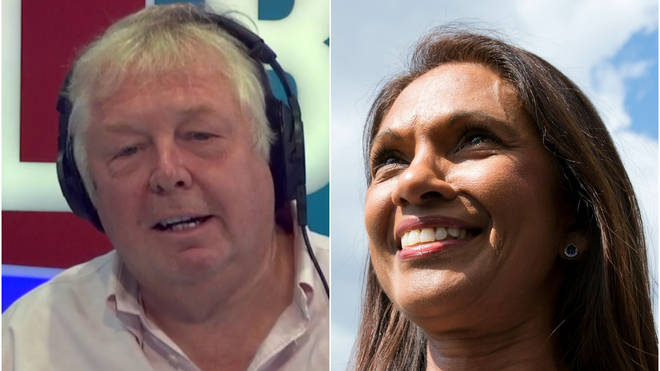 Speaking on his LBC show, he said: "I'd never thought I'd say this, but I quite like this Gina Miller.
"This is good. The government just blithely think they will write the cheque for £1billion to get the DUP onside.
"And this woman works out, hang on a minute, I don't think that works actually, it's not as simple as that.
"Now, the DUP is not going to vote against getting £1billion, so you know how the vote is going to go. I imagine there will be a hospital on every street corner in Northern Ireland.
"But I think that it's great that the Conservative government is being challenged in this way. Fantastic."