Nick Puts Caller In His Place Who Blames Women For Presidents Club Dinner
25 January 2018, 08:39
This caller said women are to blame for the harassment at the Presidents Club dinner... and and angry Nick Ferrari put him in his place.
The Financial Times report into the goings-on at the mens-only charity dinner has led to the club closing down and one of the organisers David Meller resigning from his role with the Department for Education.
The hostesses were told to wear skimpy black outfits with matching underwear and high heels, while reports say they were groped and harassed throughout the night.
And when Ben in Orpington said women need to take the blame for what went on, Nick wouldn't let him get away with it.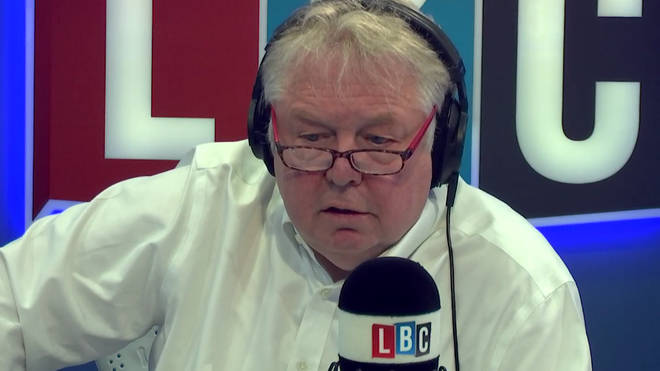 Ben said: "I want to say to a lot of the women out there that are following this movement of the abuse that women are apparently going through should actually redirect their concerns to their fellow women.
"The same women that are sexually preying on vulnerable old men."
But Nick said: "Tell me you're doing this as a gag. Your tongue is in your cheek when you say this, isn't it?"
When Ben insisted he wasn't, Nick hit back: "You've got 19-year-old girls arriving being told how to dress and how to behave. Then, when they complain that it's getting a bit lairy for them, they're told to suck it up and get on with it.
"Come on, Ben.
"My feelings are for a 19-year-old girl who finds herself caught up with what we hear went on at the Dorchester."