Nick: The Insanity Of Comparing Trump To Hitler
31 January 2017, 12:23 | Updated: 31 January 2017, 12:34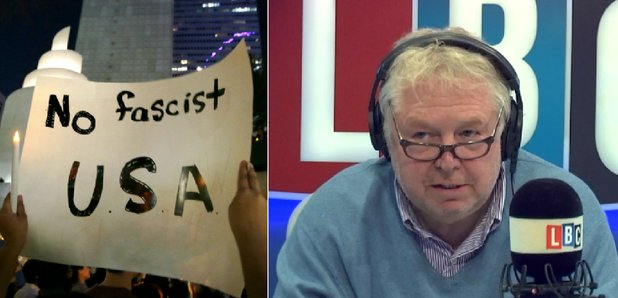 Nick Ferrari says it's vital to restore some clarity to the heated debate about Donald Trump's policies: the man may be many things, but he is NOT Hitler.
"JewsAgainstTrump is one of the hashtags that's trending over there," said Nick of the anti-Trump protests in the United States. "NeverAgain [is trending], obviously referring to events of the Holocaust.
"That was even raised in the House of Commons," continued Nick, referring to Dennis Skinner who compared the US President to the Nazi leader. "This is where hysteria is running unchecked.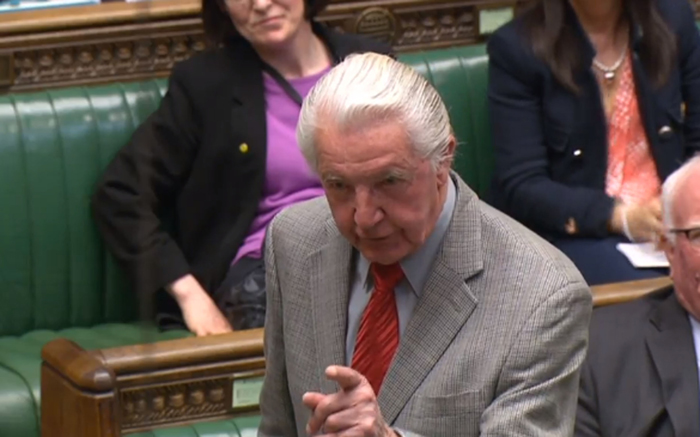 "Let me just pause for a moment and try and bring some clarity and some lucid thought into this. While Donald Trump's policies offend and possibly horrify many, we are not talking about the next Hitler.
"If you look at the Holocaust, you're looking at somewhere in the region of 6m Jews, about a quarter of a million of people with disabilities, a similar number possibly of Gypsies, 2000 Jehovah's Witnesses, 70,000 "asocials" as they were called, 70,000 homosexuals and so it goes on.
"It does make the events in the House of Commons yesterday seem rather absurd."