Nick's One Word Response To Blair's Brexit Opinion? "Chilcot."
25 November 2016, 09:09 | Updated: 25 November 2016, 09:38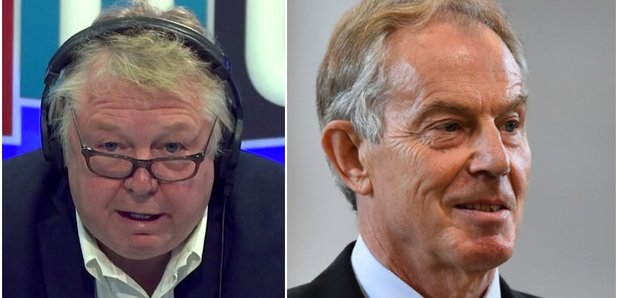 Former Prime Minister Tony Blair wants a second referendum on Brexit. Nick Ferrari has a better idea for him: just stay at home and count your money.
Blair and fellow former PM Sir John Major say the public deserve to have a say on the finalised terms of the deal to leave the EU.
Nick Ferrari has some rather blunt advice for Blair: stay at home and count your money.
"In the unlikely event you're listening to this, taking time off from counting your money - and that must be an entire day's work I would imagine - just one word: Chilcot.
"Your reputation was absolutely fatally damaged by that.
"You were, at best, economic with the truth...many people believe you took us to a calamitous war on the basis of an absolute lie and a fabrication.
"So whether you like or you don't like Brexit, respectfully just stay there. Count your houses. You've got more houses than Foxtons for God's sake. Why don't you just spend time driving around those and checking that the roofs are all in order."
And for John Major? Well, Nick only has two words: "Edwina Currie".