Nigel Farage Reveals Identity Of The Brexit Party's Major Donor
14 May 2019, 09:54 | Updated: 14 May 2019, 10:27
Nigel Farage reveals the name of the financial backer who has made "two big donations" to his party.
Nigel Farage said he anticipates more big donations to be made to his party after confirming "two big donations" were made by Conservative donor Jeremy Hosking.
Speaking to Nick Ferrari on LBC, the party leader said: "There is one person who has given a big amount of money who named himself, he didn't need to, because this all gets registered with the Electoral Commission.
"But Jeremy Hosking, he's been a big Conservative donor and he's given two big donations to the party."
And when asked by Nick whether there is anybody else who has donated big amounts to the party, the Brexiteer said: "No, but there are people who I think might do in the next few days."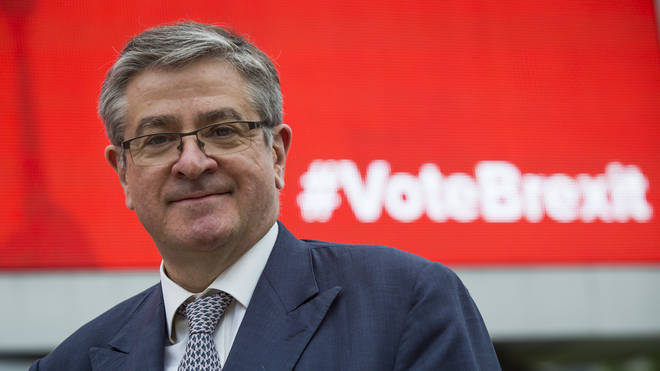 Jeremy Hosking, who owns shares in Crystal Palace FC, is reported to have donated £200,000 to the party after having donated £1.5 million to the Vote Leave campaign in 2016 and hundreds of thousands of pounds to Brexit-backing Conservative candidates in the 2017 General Election.