Office For Students Chair: Students Should Be Challenged At University
25 January 2018, 13:14
Censorship on campus has become a hot topic debate over the last few years, with students calling for statues with links to Britain's colonialist past to be teared down and speakers who have contrarian views being disinvited or no platformed.
The new Chair of the Office For Students, Sir Michael Barber, has said that an important part of going into either an academic or vocational degree is learning about "difficult."
He said that students needed to understand that whilst studying, "some of the things you do might be difficult." Barber accepted that this might make students uncomfortable he emphasised that "the best learning isn't always fun." 
The new Chair went on to say that university can be uncomfortable because you will have to "deal with opinions you haven't dealt with before." 
LBC's Nick Ferrari asked what was supposed to happen if students found aspects of their learning "very offensive if not racist?" Sir Michael said that "free speech within the law should be encouraged... if you go over into racism or anti-semitism that is illegal."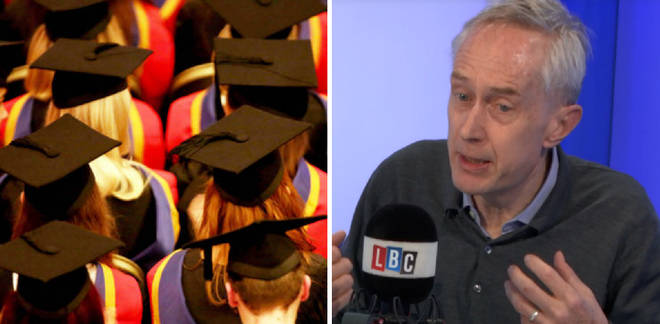 Referencing the controversy that surrounded a statue of Cecil Rhodes at Oxford University, Ferrari asked Barber what he would do about students who saw a building or statue as racist "because of its links?"
Barber said that Rhodes and statues like it are "part of British history... it's good to have a debate... but I wouldn't start tearing down statues." 
He said that The Office For Students would be "in favour of vigorous debate... robust civility."