Online Trolls Told Me My Children Should Be Murdered, Gina Miller Reveals
21 August 2017, 11:20 | Updated: 22 August 2017, 09:51
Gina Miller has revealed the harrowing abuse she has endured since launching a Brexit legal challenge against the government has extended to her children.
The businesswoman told LBC she had been told her kids "should be murdered" after her case forced Parliament to vote through Article 50 before it could be triggered.
She was speaking as the Crown Prosecution Service issued revised guidelines to tackling online hate crime.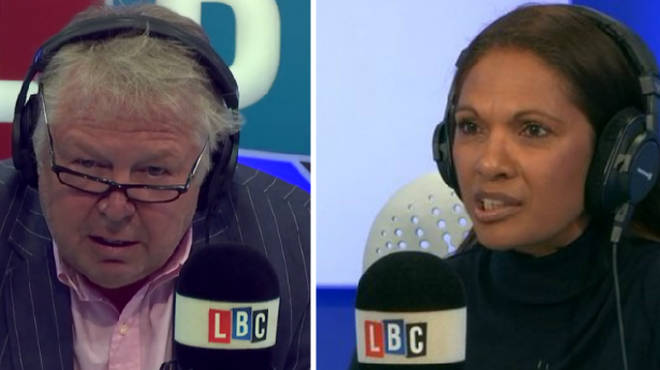 It states that hate crimes spread on the web should be treated as seriously as "offline" offences.
Last month a viscount was jailed for 12 weeks after offering money on Facebook for somebody to kill Ms Miller.
She welcomes the new rules, but says social media companies ought to bear more responsibility for vile threats posted on their sites.
She told Nick Ferrari: "When people are saying I should be gang-raped or my children should be murdered in front of my eyes or I should be killed, lynched, beheaded, this is way beyond name calling."
Ms Miller continued: "Unfortunately, one of the things I think has happened is social media, because of the anonymity, has allowed people to go beyond anything you and I would consider is acceptable because they believe they can't be found."
Watch the interview above.