Police Officers "Afraid To Use Stop-And-Search Incase Of Consequences"
19 October 2018, 14:11
A serving police officer has told LBC stop-and-search is becoming "non-existent" because bobbies are worried they don't have the backing of senior bosses.
Tom added police officers do not "feel very confident" using their powers through fear of the consequences.
His call to LBC followed a particularly tense clash between Nick Ferrari and the Deputy Mayor of London.
Nick told Sophie Linden the Met Police's emergency funding should be being spent on the rocketing violent crime in the capital.
In response Ms Linden insisted: "We have 270 officers out there every day, making arrests, doing stop and search and taking weapons off the streets."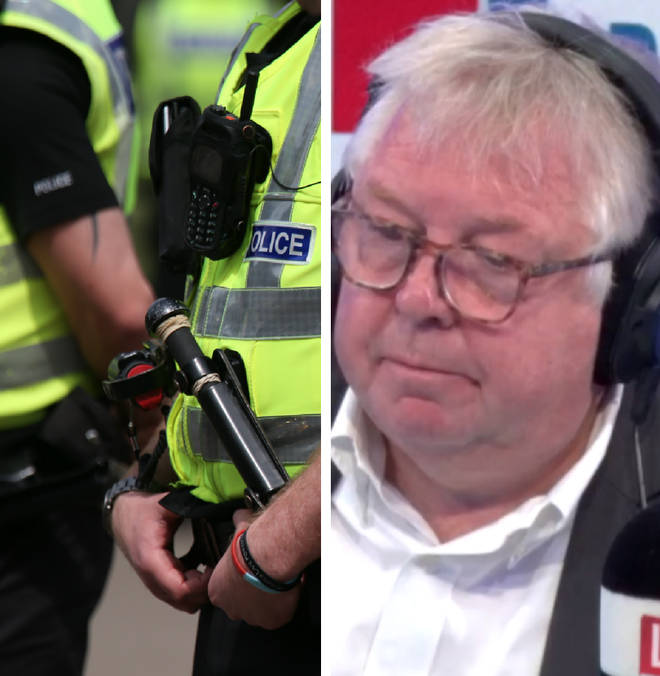 But, Tom claimed this was not the case.
"It's very rarely done," he told Nick of stop-and-search.
"It's non-existent, people do not stop-and-search anymore, it's not worth the hassle.
"People do not feel very confident in their use of powers, a lot of officers don't feel supported."
He added: "Our figures in relation to arrests have dropped from the year and so has stop-and-search.
"If people tell you otherwise, then it's not true. We have reduced arrests and reduced stop-and-search."