Police Hit Back At Diane Abbott After She Criticised Officers' Treatment Of Black Men
8 October 2018, 08:08 | Updated: 8 October 2018, 09:29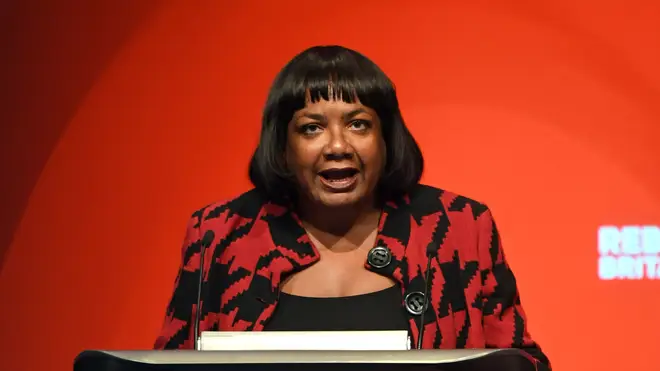 Dianne Abbott has been criticised by police for claiming that officers are using a 'disproportionate level of force' to arrest young black men.
The Shadow Home Secretary tweeted a link to a video of police wrestling a black man to the floor in Brent on Thursday.
'I can't breathe': Met police forcibly restrain black man after stop and search
Ms Abbott wrote: "Too often a disproportionate level of force is used by police against young black men. It has to stop.
"Evidence based stop & search is important in fighting crime, but all that we see here is the type of video that poisons police-community relations."
But John Apter, the chairman of the Police Federation, was furious with the comments, saying: "These comments are inflammatory and cause tensions within communities.
"Such sweeping anti-police statements without knowing the facts are incredibly damaging. It is comments like these which poison police-community relations."
Nick Ferrari wants to know which side you are on - do you agree with Diane Abbott or the Police Federation?