RBS Boss Admits He Has No Idea Where His Cheque Book Is
11 May 2018, 10:16 | Updated: 11 May 2018, 10:17
The chief executive of the Royal Bank of England admitted to Nick Ferrari that he has no idea where his cheque book is.
On a phone-in live on LBC, a caller was taking Ross McEwan to task over the closure of small branches of Natwest banks.
But the RBS chief insisted that the usage of cash and cheques are sharply down as the use of contactless and mobile banking rises.
And despite being in charge of one of the country's biggest banks, Mr McEwan admitted he wouldn't be able to find his cheque book if he needed to.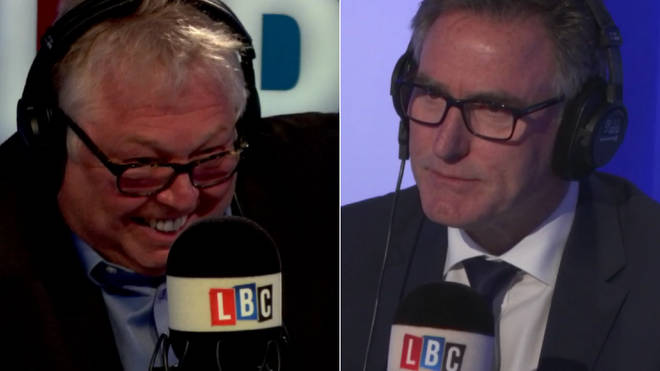 Speaking to Nick Ferrari, he said: "Cash usage is down in the UK about 10% in the last year. Cheques - down 17% in the last year."
When Nick asked when he last wrote a cheque, the banking boss responded: "Me? I can't recall, Nick. Seriously I can't. It annoyed me to have to write one.
"I don't even know where I could find my cheque book. It's either up in the cupboard at home. My PA might have it.
"This is the reality of what's happening."
Mr McEwan told the caller worried about the lack of local branches that he can pay in money and cheques and the Post Office.
"We've connected with the Post Office. They have become the centre of money in and out," he said.
"If you want to put money in, money out, cash in, cheques in, the Post Office will do that for you. We are not there."