Rees-Mogg Was "Saddened" By Results Of Irish Abortion Referendum
29 May 2018, 09:54 | Updated: 29 May 2018, 10:03
Jacob Rees-Mogg says he was saddened by the result of the Irish vote on abortion law, but welcomes the idea of a referendum in Northern Ireland.
As the Republic of Ireland voted overwhelmingly to repeal its 8th amendment, pressure has mounted on Northern Ireland to follow suit.
But a caller from Belfast put the question of a Northern Irish referendum to Jacob Rees-Mogg.
The Tory backbencher, who believes that "life starts from the point of conception", said he was "saddened" by the result in the Republic of Ireland.
"But this issue is one of devolution, that this responsibility is devolved to Northern Ireland," he said.
"I'm aware that the assembly isn't currently sitting but this is one of the reasons for encouraging the Northern Ireland politicians to bring their assembly back together so they can settle these issues that are their responsibility."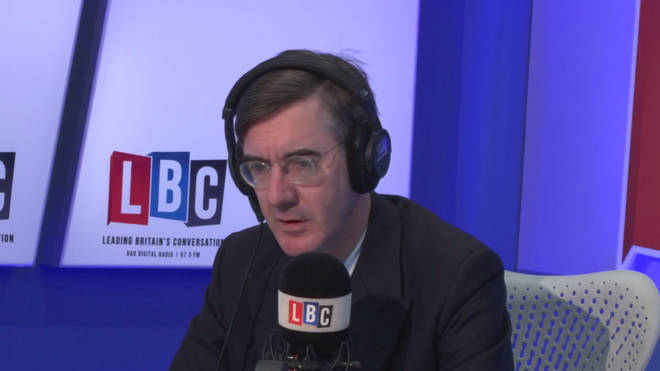 Rees-Mogg said: "I'm in favour of referendums, I think they're a good way of settling issues."
Nick Ferrari pointed out the obvious fact that "it seems to be going against" his pro-life beliefs.
"That's absolutely true," Rees-Mogg replied.
"But my role is to put my arguments, but democracy must determine the laws. There's no point passing laws that society is overwhelmingly against."