Jacob Rees-Mogg: "Theresa May Needs To Give Up On Her Chequers Proposals"
9 July 2018, 09:22 | Updated: 9 July 2018, 09:36
Jacob Rees-Mogg believes the Prime Minister should "give up" on proposals made with Cabinet Ministers at Chequers, following the resignation of the Brexit Secretary David Davis.
The Tory backbencher said that he didn't think a no-confidence vote "is immediately in the offing."
Rees-Mogg told Nick Ferrari that Theresa May had a "Remainer approach to negotiations" at Chequers.
When asked whether a Remainer Prime Minister could stay in position, he said: "The Conservative party doesn't have a great history of changing its leader."
"I think it's the policy that matters rather more than the leader, and the policy decided at Chequers was decided by a majority of people who backed Remain in the referendum against the 17.4 million people that backed Leave."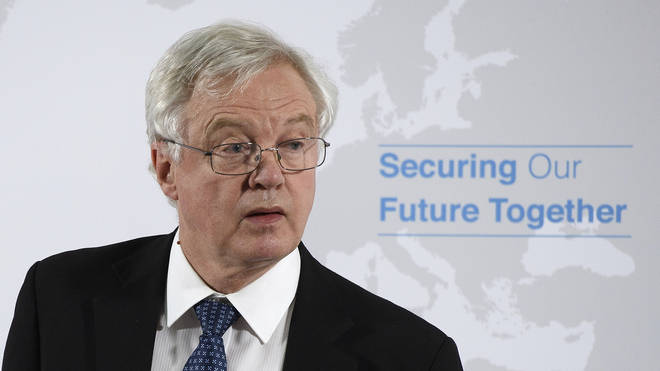 The Brexit Secretary David Davis has resigned following the Cabinet summit at Chequers.
He said that it looked "less and less likely" the party would deliver on the Brexit result.
In her response, Theresa May said she does "not agree with your characterisation of the policy we agreed at Cabinet on Friday."
Jacob Rees-Mogg told Nick that parts of the Chequers accord were "untrue".
"What we're signing up to, this common rule book, is known as the Acquis Communautaire.
"It's not some new common rule book, it's the EU's rules which we will be accepting.
"So signing up to that is A: not Brexit, and B: not economically wise."