Revealed: Jeremy Corbyn Was Planning Victory Parade In Barnet
4 May 2018, 11:57
Jeremy Corbyn was planning a victory parade to celebrate taking control of the council... but had to cancel it when the Conservatives won it.
Jonathan Goldstein, the Chair of the Jewish Leadership Council, revealed the Labour leader's plans when he spoke to Nick Ferrari on LBC this morning.
Barnet was one of Labour's main targets in the local elections last night, with just one seat separating them and the Conservatives. But it ended up with the Conservatives gaining control of the council.
And Mr Goldstein puts that down to a lack of action over anti-Semitism from Jeremy Corbyn.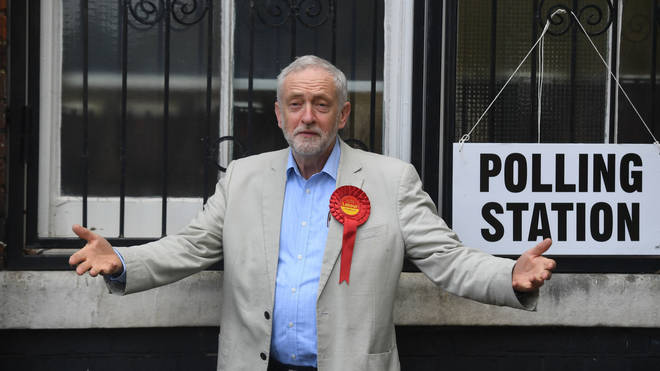 He revealed: "Until he takes responsibility and stands up himself and seeks to make a difference on this issue, the Jewish community is going to stay away from the Labour Party and that is a disappointment.
"He was planning a victory parade in Barnet tomorrow, which has now been cancelled.
"He was planning a big press conference in Barnet to celebrate victory, which I am afraid the voters did not grant him."