Sainsbury's CEO Insists There Will Be No Job Losses In Asda Merger
30 April 2018, 07:18 | Updated: 30 April 2018, 07:24
The CEO of Sainsbury's insists there will be no store closures or job losses following the company's controversial merger with Asda.
There are calls for the potential deal to be subject to scrutiny by the competition watchdog, with many unions claiming that the deal would only be allowed to go ahead if they agree to close a series of stores.
That would have led to a large number of workers being made redundant.
But in his first interview since the deal was announced on Saturday, Sainsbury's CEO Mike Coupe insisted no employees will be affected.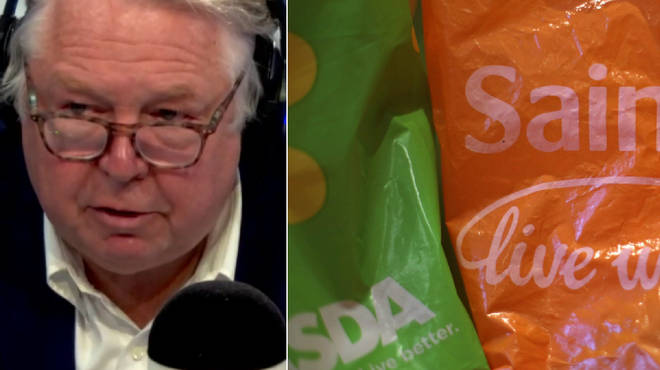 Speaking to Nick Ferrari, Mr Coupe said: "The head company will be called J Sainsbury's PLC, but we'll run the two businesses as separate brands. Sainsbury's and Asda will continue to run under those banner headlines.
"And there will be no store closures on the back of this. So from our store colleague point of view, it's very important to make that point.
"I'd want to reassure all Sainsbury's and Asda colleagues in both businesses that no stores will be closed as a result of this deal.
"No closures and no job losses. That is absolutely fundamental to the deal."