Serving Prisoner Tells LBC: Violence Is So Bad, Guard Will Soon Be Killed
25 October 2018, 08:32 | Updated: 25 October 2018, 09:29
Serving prisoners have told LBC that the epidemic of violence in UK prisons is so bad that it's only a matter of time until a prison officer is killed.
Assaults is Britain's jails have nearly doubled since 2013. A huge part of that is cuts to funding and staffing - between 2010 and 2016, prison officer numbers dropped by around 6,000, although a government recruitment drive has since employed 3,500 more.
LBC reporter Matthew Thompson spoke to both prisoners, speaking illegally via smuggled mobile phones, and also prison officers.
He reveals: "They both paint a remarkably similar picture. Staff shortages mean fewer activities and more time cooped up in cells, which makes prisoners angrier and more violent."
One prisoner serving life in a high security prison had a very troubling prediction. He told us: "It's a boiling pot. Ultimately, it's going to result in someone getting killed. It will be a member of staff that gets killed.
"An inmate might get killed, but the general public won't care about that.
"I'm on a wing with 170 murderers. 30 of these aren't getting out for the next 30 years. They don't care if they kill anyone. They don't care. You don't push those kind of people to the limit where they want to unleash on a prison officer. It's a really dangerous situation for prison staff.
"I can see a prison officer getting killed in the next 18 months."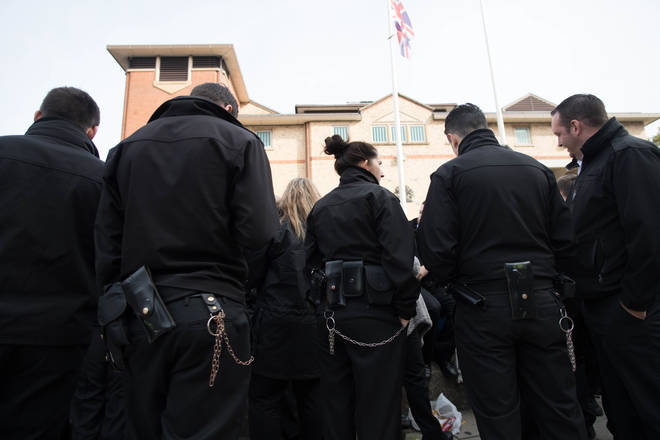 Andrea Albutt, the President of the Prison Governors Association, backed up the prisoner's prediction.
Asked if she agreed, she told Nick Ferrari: "Sadly, it is a possibility. Our prisons are violent, they are dangerous. Staff are assaulted and unfortunately, it is a possibility."