Soldier Resuming Hunger Strike Over Treatment By Mental Health Charity
15 November 2018, 08:47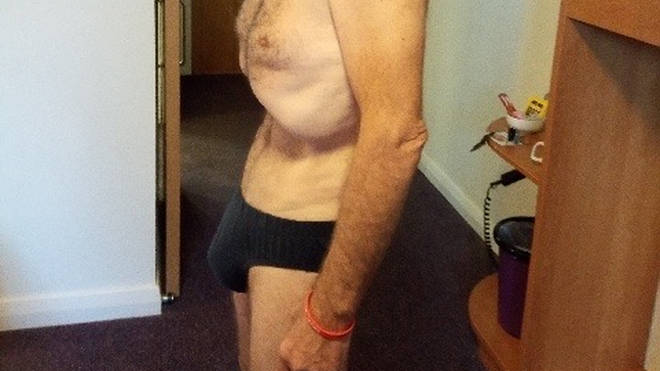 An Army veteran who went on hunger strike after being dropped by a mental health charity is resuming his protest after MPs failed to deal with his problem.
Gus Hales, who served as a Royal Engineer Paratrooper in the Falklands war, finished his protest outside Combat Stress in Newport on Sunday as the nation marked 100 years since the end of the First World War.
The 62-year-old has been camped outside Combat Stress in Newport, Shropshire, claiming it improperly discharged him in 2015.
His hunger strike caused him "shocking" weight loss before he ended his demonstration on Sunday.
But he has decided to resume his protest, claiming that MPs and Combat Stress failed to satisfy his demands.
Speaking on Sunday, he said: "My wife just burst into tears when I took my shirt off and she saw how much weight I have lost.
"Physically it has been an interesting process to watch. My body has got weaker and weaker and weaker. There has been no pain."
Mr Hales is live with Nick Ferrari this morning on LBC.